She has a substance abuse issue, she has anxiety disorder, she had an abortion during the semester (did not tell parents), she experienced sexual abuse by older female family members, she experienced being homeless (on her on) before coming to college, she is escaping a dangerous neighborhood and has lost several friends to gun violence, she has been on anti-depressant medication, she experienced physical abuse by her father, she is having major financial trouble, he is struggling and caring for his mother, he has gone without meals and shelter during college, she has struggled with peers pressuring her about weight, he is queer and has not told anyone and when he is with black students he struggles with appropriate masculinity, she gained weight to keep men off of her growing up and so on…
A few years ago I watched Pariah with CFC members, but now that I think about it Pariah is not the first film to discuss youth "escaping to college."  Boyz in the Hood is probably the first one I remember seeing back in the day.  But I'm not sure if the academy has been moved by the messages in these films to prepare faculty and staff to provide appropriate support.  I teach in college classrooms for many reasons, but the most important reason is because it allows me to be in the right place when students may need support beyond what the academy provides.   However, after more than a decade of teaching it seems that our colleges and universities are simply not prepared to handle many of the major concerns students are holding when they finally get to college.
Every semester there is a story that gives me pause and sometimes I lose an entire evening processing, crying, and trying to figure out appropriate guidance.  Oftentimes, what I consider appropriate is not readily available or accessible for students on campus.  While there is often counseling and student health centers many of the students I've advised reject it either due to prior or recent experiences with counselors because they do not feel a connection.  Having had counseling at three major points in my life: to deal with high school trauma, miscarriage, and being a new parent with a partner, I can truly say that only one counselor, Kesi Miller, helped me to heal and move forward.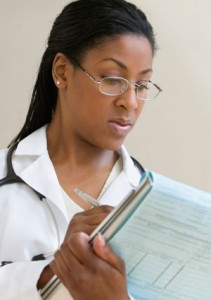 I remember studying psychology at Spelman College in the 1990's and asserting that I wanted to do art therapy, dance therapy, and music therapy and getting laughed out of my professors' offices.  Now after having taught at The Ohio State University, Emory University, Clark Atlanta University, and Spelman College, I can truly say that some of the work students, particularly women, may need is not necessarily "head work," i.e. working through their stories which can re-traumatize, but I believe they need "body work" to help release some of the built up tension, pain, anger, fear and to work on reconnecting with their bodies.
Text and words can only do so much when I barely have words for some of the pain and suffering students share with me.   I'm talking about students here, but there are grown women who experienced trauma in their childhood that was never  addressed, merely suppressed and continues to haunt.  I don't want this for my students.  So for now I am collecting resources for wellness and affirming doing "bodywork."
Crunktastic, rboylorn, moyazb, and other CF's have talked about the importance of self-care and sharing "care" resources.  For my dissertation I studied Sapphire's Push, particularly the character Clareece "Precious" Jones.  I found four core themes for starting the healing process while still young: a social safety net (a safe place to live and get healthy and be a mom), literacy (ability to read and write with agency ), literature (hearing stories like your own and learning about survival in private), and having a crew (Each One Teach One classmates who know and celebrate you as you are).  As I journey through this process of wanting young adults to start healing while they are still young I think another important part to consider is bodywork such as guided meditation, reiki, massages, and outdoor physical activities.  Here is my list of care resources:
My good friend Lorraine McCall is a certified reiki master in Atlanta, and she offers affordable reiki and readings at the Reiki House.
The extraordinary dancer/instructor Dr. Veta Goler leads guided meditations and retreats at Spelman College.
Giwayen Mata offers African dance and drum classes at Dance 411 every Sunday.
The HEALing Community Center offers affordable health CARE giving patients what they need in the moment and for the long-term.
The Outdoor Activity Center offers regular hikes and service-learning activities in nature preserves and urban forests situated in Black communities in Southwest Atlanta less than 5 miles from the Atlanta University Center.
This is simply a start, but I'm writing this for my colleagues who are wondering what their role is and determining how to best move forward.   Please add resources because it is time we start doing more.