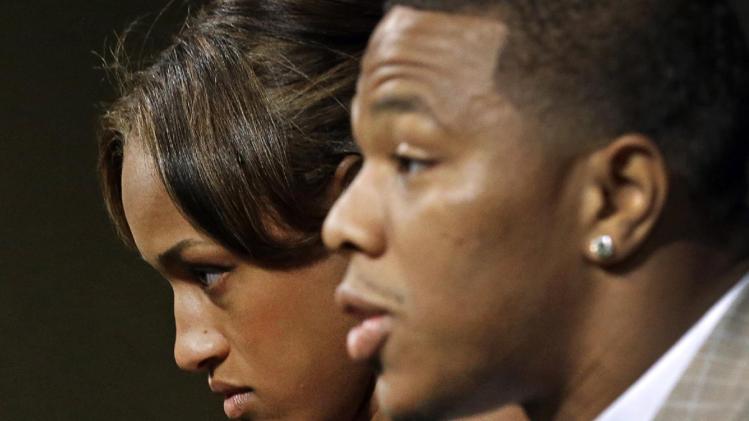 (Trigger Warning)
I will never forget listening to the raging voice of a man I didn't know on the other end of a phone line alongside my homegirl in Florida.  We sat in a room with the door closed while she told me what had happened the night before to preface the voice mail I was about to hear.  The man behind the voice was someone her sister had recently started dating.  He left the message on her voicemail several hours after beating and berating her in front of her child and leaving her bloody and unconscious on the concrete outside her house, speeding away in her car.
"Bitch…what you call the cops for? I didn't steal your damn car.  I was gon' bring it back.  And I didn't hit you that hard, shit, you should be able to take a hit.  That's why I don't fuck with black women now.  Can't take a hit and quick to call the law on a nigga."  There was a pause. Then, "I ain't mad, aight?  Drop these charges and we can work it out."
His voice was almost as vile as the words and even though I didn't know him and he didn't know me, I felt afraid listening to the voice mail he had left on my friend's sister's phone.  This man was dangerous, delusional and manipulative.  His words were carefully coded to make his victim simultaneously feel sorry for him and guilty for "provoking him," not being "strong enough," and involving the police.  The only good news was that the message was evidence and could be used to prosecute him. The bad news was that despite pleas from friends and family members, my homegirl's sister was dropping the charges.  "She's probably going to get back with him," my friend said shaking her head and hanging up the phone.
I struggled the first few minutes with suffocating my anger, my concern and my judgment even though I knew (of) a lot of women who returned to unhealthy relationships (only sometimes violent), myself included.  I was, however, concerned about this woman's safety and well-being, and that of her daughter who witnessing this kind of volatile relationship might internalize violence as love.
The reasons individuals stay in abusive relationships are varied and can range from fear, familiarity, dependency (either emotionally or financially), low self-esteem,  "because of the children," "because of so much time invested," "because he's sorry," "because I love him."  There is a misconception that abuse is limited to physicality (or heterosexual relationships) but it's not.  I believe emotional, psychic and psychological abuse is also unacceptable and just as damaging.  If someone is calling you out of your name, telling you you are worthless, chronically cheating on you, making you feel used, or disrespecting you in public or in private that is abusive behavior, and may very well preface physical force.
Intimate partner violence was not uncommon in the community I grew up in and to some degree, as a child, I erroneously believed that it was a signal, even a condition, of love.  It's not.  By the time I heard that callous voice on the phone and the terror it evoked in me, a bystander, I was at least a decade into my feminism and recognizing abuse as abuse.  Still, there was nothing I could do to protect my friend, her sister, or her sister's child.  The relationship eventually ended, but not before more damage was done, if not through physical abuse, through mental manipulation.
I immediately thought about this experience when reading about the February incident between Ray Rice and his now-wife, Janay Palmer, who got into a fight at the Revel Casino in Atlantic City.  Rice allegedly knocked her unconscious and dragged her limp body from a hotel elevator.  Video footage was released of the latter and while there was visual evidence that could be used to prosecute the perpetrator, it did not guarantee indictment.  In the weeks and months that followed the couple quickly married and participated in an ill-timed and ill-advised press conference. Rice spoke to the media and attempted to apologize, defend himself and restore his "good guy" image.  Janay, appearing uncomfortable and distracted, sat in support of her husband and came to his defense saying, "I deeply regret the role I played in the incident."  Her words implied that she feels(or has been led to feel) she is at least partially at fault for being knocked unconscious by her boyfriend.  The Baltimore Ravens quickly tweeted her comment in an effort to spread the blame and clear Ray Rice's name.  Not a good look.
On May 1, Rice pled not guilty and applied for a first time offender's program (that includes counseling) that will keep him out of jail and likely clear him of charges within six months.  Recently, the NFL suspended Ray Rice for two games as a result of the incident, a penalty many (myself included) find insufficient considering the seriousness of the offense.  The proverbial slap on the wrist to a man who literally knocked a woman unconscious is another missed opportunity for the NFL to stand up against domestic violence (hell Stephen A. Smith's suspension for a week from ESPN for his half-assed remarks about women provoking violence, which I will note later, is probably a more strict punishment than Rice will receive from his organization).   Instead the league has been focused on protecting its golden child runningback, and his reputation, at the expense of his wife.
There have been numerous reactions to this case, many now focused on Stephen A. Smith, an ESPN analyst's, thoughtless comments about women of domestic violence being implicated in their abuse, oftentimes provoking men to violence.  It seems despite Smith's supposed allegiance and empathy to women (in his family) his victim-blaming advice is no different from blaming a rape victim for being raped.  ("What were you wearing?" "Were you flirting?"  "Were you sending mixed signals?")  Same bullshit, different day.  His half-assed apology (see below) does little to lessen the impact or damage of his initial insinuations.  Not only did he make an assumption about what prefaced Rice's violent tirade but he immediately blamed the black woman/victim.  But what else is new?
The many stereotypes of black women are used to justify violence and aggression against them.  Because black women are mythologized as gold-digging, angry, physically strong, provocative shrews some black men assume (and this is something that having a mama, a auntie, a grandmother who raised you, or your own damn daughters doesn't change) that if/when black women are hit, they asked for (or deserved) it.  At the end of the day many men empathize with other men and instead of vilifying any act of violence, physical or otherwise, against anyone, especially a woman, they attempt to justify it.  They put themselves in the shoes of the aggressor, but not the victim, and see themselves as blameless and reactionary, rather than violent and misogynistic.  This is a failure of our culture and the cultivation of black masculinity.
The blame game is not an uncommon response to violence towards women, black women in particular.  Remember a few months ago when Columbus Short's wife went public with allegations that he choked her, put a knife to her throat, and threatened to kill her and comedian D.L. Hughley called her a "thirsty bitch," who should have kept her mouth shut?  And in 2012 when Chad Johnson (Ochocinco) head butted his then wife, Evelyn Lozada, and people had little empathy for her because of her infamous attitude and short fuse (with other women).  And of course there is/was the backlash Rihanna experienced when Chris Brown was arrested for beating her to the point that her face was nearly unrecognizable, and instead of vilifying the man for hitting her, people (black women included) speculated about what she must have done to trigger his anger and fiercely defended him as the blameless victim.  And these are the few stories we know about with victims who are survivors (there are others).
Our culture has a problem with silencing victims and their names (and protecting men) when the perpetrator is well known or well liked or famous or an athlete or attractive, etc. etc. etc., and it needs to stop.  Perhaps a start would be to actually hold those who are abusive accountable for their actions.  As we have stressed over at the CFC for years, you can hold someone accountable and love them at the same time.  I don't think men who participate in anti-feminist, misogynist, and/or violent acts are irredeemable (many black feminist men I know have problematic pasts, don't we all?), and I think that rehabilitation and genuine change is possible, but it is only possible when they are called out and required to take responsibility for their actions (or lack thereof).  We have to be willing to stand up against the violence happening not only in our communities but in our households.  Abuse is not normal and need not be normalized.  Blackgirl lives are at stake and they are worth saving!
We have to stop shaming victims of intimate partner and domestic violence and distributing blame as if there is anything that someone could do to justify being beaten.
As Sil Lai Abrams said in an Ebony article about victim blaming,
Our widespread cultural acceptance of domestic violence and our overwhelming tendency to victim blame is part of what's driving our disproportionately high rates of sexual assault, domestic violence and intimate partner homicide. We need to start raising the bar on what is acceptable in our relationships and stop doing to each other what Massa did to us."
That'll preach.