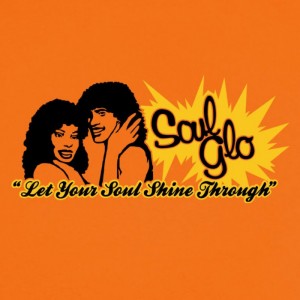 Summers ago, the sage Cee Lo implored us to "drop the top and let the sunshine in." But we don't all ride around and get it: some of bus, bike and stride. I pound the pavement in part because I was terrorized by a jheri-curled narcoleptic on my mid-aught subway commutes. Each morn this ostensible, if old school, business man reliably nodded off and his juicy locks threatened to soil my work clothes so I took to walking from my Brooklyn apartment to my Union Square gig, rain or shine. It was good exercise and activator-free.
Tomorrow's solstice signals summer's start. Each month of this summer, the CFC will be dropping a mixtape. As an homage to my Q train nemesis, I am kicking off the series with 'soul glow: a summer solstice mix.' The mix  pairs pivotal and underappreciated voices in soul music. LaToiya Williams, for example, is one of the best singers to emerge in the past 15 years and remains widely unknown despite having been featured on rap songs by Snoop Dog and Jay-Z . Chris Turner, Fatima and Algebra are also featured and are creating spectacular music.
We are crowdsourcing the next mix, which will drop July 3rd, just in time for your Independence Day cookouts and we need your help. I will mix some of your favorite summer jams into volume II of the CFC summer mixtape series. 
What's YOUR favorite summer jam?
Let us know in the comments and let your voice be heard in volume II of the CFC summer mixtape series.
soul glow: a summer solstice mix
A CRUNK FEMINIST SUMMER VOL. I
mixes by jalylah
"Soul Glo (Coming to America)" Christopher Max
"Bound 2" Kanye West
"Way to Love" Tweet
"I Found Lovin'" Fatback
"I Found My Smile Again" D'Angelo
"U Do It For Me" Algebra
"Day Dreaming " Tweet
"Day Dreaming" Aretha Franklin
"I Want You" Erykah Badu
"I Love Every Little Thing About You" Syreeta
"Ain't Misbehavin (For You)" Chris Turner
"This Love Is Sweet" Curtis Mayfield
"This Love Is Sweet" LaToiya Williams
"Soul Glo" Fatima
Jalylah hosts the radio program There Ought To Be More Dancing  on WYBC Yale radio.