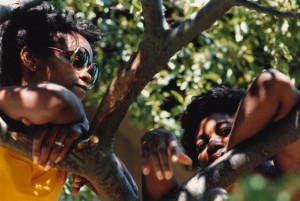 call it our craziness even,
call it anything.
it is the life thing in us
that will not let us die.
Poet Lucille Clifton's language for lineage was cherished. "roots," a poem from her  1974 collection An Ordinary Woman named it light and I choose to liken it to mothering.
it is the light in us
it is the light of us
it is the light, call it
whatever you have to,
call it anything
I call it mom. I call it a practice of unconditional love that this weekend calls us to celebrate. To all who mother, thank you. Such living is love.
the light of us: a mother's day mix
"My Mother, My Father, and Love" Duke Ellington
"Mother's Theme (Mama)" Willie Hutch
"Mother's Prayer" The Dynamic Gospel Flames Of Griffin, Georgia
"Aja's Mom" Kindred The Family Soul
"Easy Goin' Evening (My Mama's Call)" Stevie Wonder/ "Always There are the Children" Nikki Giovanni
"Mother's Song" Gregory Porter
"A Mother's Love" Aretha Franklin
"Thinking About My Mother" Little Richard
"For Mama" Linda Lewis
"Synopsis Two Mother's Day" 24 Carat Black/ "Mother To Son" Langston Hughes
"Mama's Soul" Gary Bartz NTU Troop
"Give Thanks" Sizzla
"Universal Mother" Don Cherry
[STREAM/DOWNLOAD]
This mix is no longer available.
Jalylah hosts the radio program There Ought To Be More Dancing  on WYBC Yale radio.