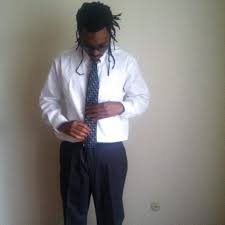 The past three days have felt like the end times.  The sting and stench of death hanging heavily in the humidity of the third summer in a row that will be remembered for murder.  Like others, I have been restless, sleepless, and hopeless—speechless.  First, because of the unnecessary death of Alton Sterling by Baton Rouge police officers Blane Salamoni and Howie Lake, caught on tape from multiple angles, reminiscent of Eric Garner's body being wrestled to the ground, held down until breathless.  The gun shots startled me, coming from nowhere and for no reason, even after I watched the video three times in disbelief.  Hours later the wails of his son, Cameron, crying for his father, haunted me.  The pain of his loss was visceral and I felt it, carried it, pushed it into the center of my being, alongside the losses of dozens of other black women and men murdered by police in the last few years.  I don't feel like I can carry any more.  Then, less than 24 hours later, I unwillingly witness the death of Philando Castile.  His bullet ridden body collapsed on itself, blood soaked shirt, shocked eyes, seat belt fastened.  He didn't do anything wrong.  As he lay there dying his girlfriend, Diamond, begins a Facebook Live stream so that the public can bear witness to what she and her 4 year old daughter are witnessing.  A police officer's gun still drawn on her beloved's broken body, his arm hanging like a broken tree limb, his eyes fixed on the roof of the car, subtle if any movement in his chest.  She says, "stay with me," to him, before recounting the events that preceded the shooting into her phone to us, before being called from the car and handcuffed, before being isolated and interrogated.  She didn't do anything wrong.  The blank screen and pleading prayer broke my heart as she cried out, "we are an innocent people," and her four year daughter, practicing the solemnity of strength black women are forced to learn sooner or later, saying soothingly, "It's okay, mama…It's okay, I'm right here with you."  My heart broke.  Then, last night, a peaceful protest protesting the deaths of Alton and Phil end in the murder of 5 white police officers, social media feeds playing back the sound of gunshots, not unlike the firecrackers heard throughout my neighborhood four nights ago.  All of this death is devastating and unnecessary.  No loss of life is the remedy for the loss of life.
I am troubled, however, that the names of all of the victims are not being equally weighted.  In the public sphere, respectability politics rendered Alton less of a victim than Philando because of an imperfect history and criminal record.  Philando's name is being disappeared in media, despite the fact that he was a blameless victim, allegedly guilty of driving a car with a broken taillight.  The focus has shifted to the deaths of the police officers, who while worthy of remembrance and mourning, shouldn't discard the grief attached to Alton and Philando.  They are no less gone from us because of a rogue vigilante seeking renegade justice.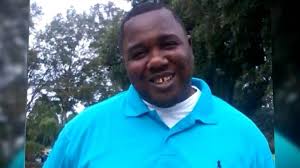 Alton and Philando are added to the names of dead black men whose name I will memorize, memorialize, hashtag and grieve for, hoping that this time there will be justice.  The names of the slain police officers (the only yet released name is Brent Thompson) who lost their life during an anti-violence protest , are also important to know.  Their families deserving of empathy.  There are, however, forgotten victims in these circumstances that are rarely acknowledged.  Loved ones of black victims are left to pick up the pieces of their lives, left incomplete, by premature death.  Quinyetta McMillon, the mother of Alton Sterling's oldest son.  Cameron Sterling, Alton's oldest son.  His other four children.  Sandra Sterling, Alton's aunt.  Anjelica Sterling, Alton's sister.  Diamond Reynolds, Philando's girlfriend. Her daughter.  Valerie Castile, Philando's mother.  Allysza Castile, Philando's sister.  Their extended families and community.  The rest of us who feel implicated because we have Alton's and Phil's in our life and we know it could have been ours, it could have been us.
Black women often carry the brunt and burden of going on when black men are murdered.  Mothers, grandmothers, wives, lovers, daughters, sisters, aunts, and friends are left to make sense of their lives and hold themselves together so that they can hold everyone else up.  Quinyetta McMillon, the mother of Alton Sterling's eldest son, has to comfort her child and worry about a world that would render his fate no different from his father's.  Diamond (Lavish) Reynolds will be haunted with the memory of watching her boyfriend die with her four year old daughter in the backseat watching.
While the public memory of victims is quickly replaced, the families continue to grieve.  Grief is an out of body and then full body experience.  The necessary numbness with which these women are able to function will eventually fade and the pain and reality of loss will set in.  The stoicism you may marvel at will become inconsolable pain.  The fortitude to speak for themselves and their loved ones, both living and dead, will transform to tears.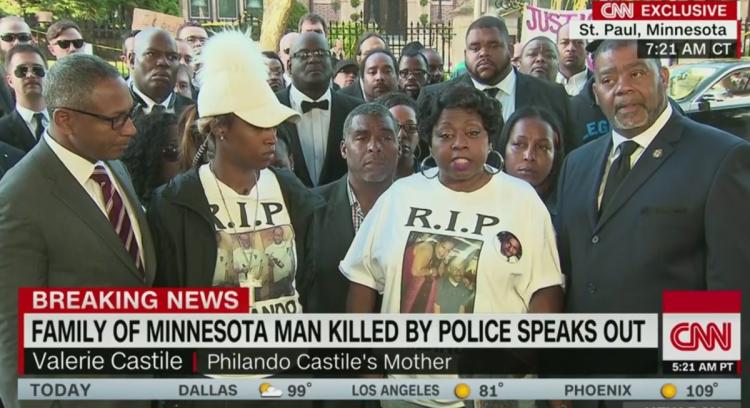 Black women are no more superhuman than black men.  We feel pain and we fall apart, just like black men bleed and die.  Even though we have watched black women remarkably hold it together, don't mistake their bravery for strength.  The unbreakability of black women is a myth, and instead of being impressed with our strength and fortitude, be mindful of what you can't see, be present when the cameras go dim.  We have to remember the forgotten victims and know that family and friends of the deceased don't have the luxury of just moving on once their loved ones are buried.  I don't think you ever get over death like this.  Lives gone too soon because another person took it in their hands.  Sybrina Fulton is still mourning.  Lezley McSpadden is still mourning.  Gwen Carr is still mourning.  The mothers of dead sons never stop grieving.  Their grief likely reawakened every time another black boy is killed.
Philando Castile should have lived to be 90 years old.  Alton Sterling should have been able to watch his children grow up.  The women who loved them should not have to make sense of their sudden absence.
We cannot change what has happened, but we can recognize that the pain we feel in solidarity is only a measure of their loss.
Issa Rae began a GoFundMe campaign to raise money for a scholarship fund for Alton Sterling's children.  Another campaign, started by Xavier L. Burgin, former student of CF Rachel, started a similar campaign to raise funds for Philando Castile's  family.  Collectively, those efforts have raised over $500,000.  These campaigns recognize that these families don't have the luxury of just moving on once their loved ones are buried (and that the financial burden of unexpected death is an additional toll).
In the coming days and weeks, when there will be less coverage and less attention to what was lost when Alton and Philando died, please remember those who survived (in prayer, donation, activist efforts, and/or empathy) but must carry the loss with them.