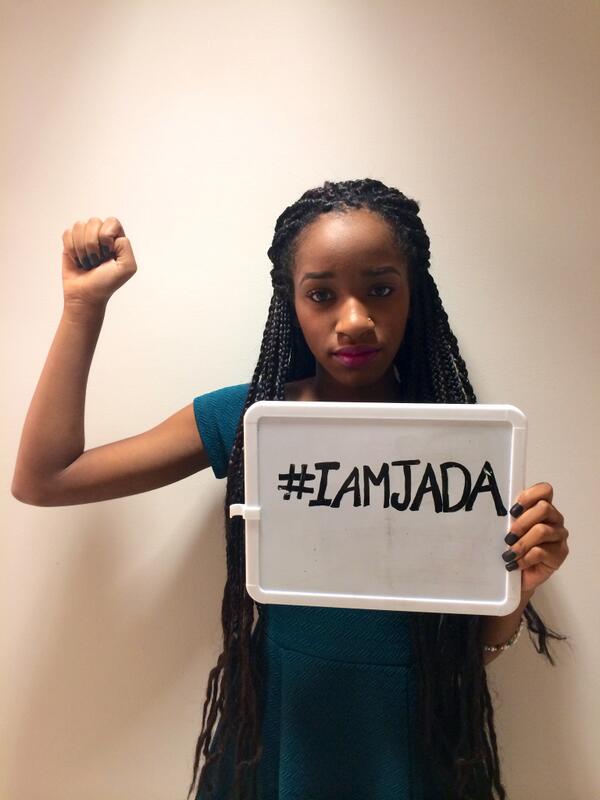 It has been almost three years since we learned the name Amber Cole, a fourteen year old blackgirl who was secretly recorded while performing fellatio on a former boyfriend.  Images and taunts spread quickly as the video went viral and commentary about Amber's agency, privacy and sexuality sparked controversy across the interwebs.  There was slut-shaming, blaming, and judgment of Amber and her family (especially her mother) with little mention of the three boys involved (the boy receiving oral sex, the boy recording it on his phone, and a third who watched in the background).  In my gender class we discussed Amber with empathy and understanding, attempting through our closed door discussion to make sense of the thoughtless and cowardly ways people were vilifying her, defending the boys involved, and seeking a scapegoat.  There were several claims in online discussions that Amber should have "known better," that she was just "being grown," and "where was her mama at?"  It seemed inconceivable to consider Amber's vulnerability, not only as an impressionable young woman, but seemingly because she was a young black woman.  My class discussed the racial implications of Amber's situation and how her race (alongside her sex and age) colored her as anything but a victim, regardless of the laws of consent (for sexual engagement and being filmed).  We opined that perhaps if Amber were a white girl there would have been more sympathy, less visibility.  Stereotypes of blackgirl hypersexuality made Amber fair game, it seemed, and despite possible hurt feelings and embarrassment, she would "get over it."  She was black so she was strong, right?  The pseudo-remedy for being bullied, shamed, and mocked in real time and online (to the extent of being included in the Urban Dictionary) was changing schools and a short lived twitter campaign.  Not so much.  The scars left from the trauma she experienced by being betrayed and parodied had to leave her broken and emotionally distressed, strength be damned.
It has been about three weeks since we learned the name of another blackgirl whose image and identity has been hypersexualized and ridiculed online.  Jada is a 16 year old rape victim who was drugged and sexually assaulted at a party.  Within days graphic images of her before and after her assault went viral on social media with memes and videos being made mocking her unconscious body.  In a brave and admirable response to being bullied Jada, with the support and encouragement of her mother, has used social media and television interviews to speak out against her attack, her alleged rapist (who continues to mock her online), and the countless cowards participating in attempts to demean her and her character.  Jada has said, "There's no point in hiding. Everybody has already seen my face and my body, but that's not what I am and who I am."  Jada is amazingly resilient and initially I was impressed with how seemingly effortlessly she could recount her rape without emotion during interviews.  But then I thought about myself at sixteen.
While I join others in supporting and celebrating Jada's bravery I worry that being proud of her stoicism is an improper response to the trauma she has experienced.  Jada is 16 years old and not only has she been raped, but publicly exposed, outed, mocked, teased and threatened.  Rape victims are usually afforded privacy and time in which to process the trauma.  Jada, however, has been put in a public spotlight and interrogated about an event with consequences that far exceed the immediate backlash and immaturity of peers. Perhaps instead of being proud of her for being strong we should let her be visibly devastated, distraught, shocked, and inconsolable.  Maybe instead of being impressed that blackgirls can withstand so much suffering and become role models for strength, we should be concerned about their emotional wellness, their vulnerability, their humanity.
I am not always strong.  When I hurt, I cry.  I sob deeply and from my belly releasing heartbreaking wails and screams until I feel more empty than sad.  There is nothing wrong with feeling pain and expressing it but society doesn't let black victims mourn, society doesn't want black people to feel.  We are made to believe that our feelings are dangerous so we suppress them.  We are told, repeatedly, even amongst ourselves that we are nonfragile so we think we must live up to those expectations.
Truth is, black folk feel implicated by other black folk and strength is something we feel we can be proud of.  A lot of the backlash against Amber Cole by the black community was shrouded in respectability politics and fear that her sexuality and participation in a public sex act might blemish an already sullied and stereotypic image of blackgirlness.  With Jada (and her mother), her strength and refusal to be shamed and silenced as a rape victim is seen as heroic and commendable (and don't get me wrong, it is, but I believe that part of the reason we "need" her to be strong is because it reflects the overall strength of black women).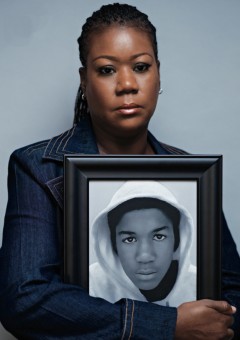 The problem with blackgirl strength is that it never lets up.  Blackgirls don't have the luxury of a time out or a break to breathe.  The problem with blackgirl strength is that our very lives are at stake and if we don't learn to mask our pain we won't know how to survive.  The problem with blackgirl strength is that practice makes perfect and after while we have that strength, no pain, never let 'em see you sweat ish down pat.  The problem with blackgirl strength is that it doesn't offer protection.  The problem with blackgirl strength is that nobody ever tells us we don't have to be strong and we don't know how not to be. That is a problem.
Blackgirls become strongblackwomen, whether they want to or not.  That is a problem.
Anger is permissible as long as it is tempered with strength, but black women cannot afford to be blue. That is a problem.
No matter what happens to them, blackgirls are taught they can "take it."
That is a problem.
Mistreatment, abuse and misogyny are so commonplace it is common place.
That is a problem.
There has to be a way to protect our Jadas, our Ambers and ourselves without shaming and silencing our visceral responses to trauma.   There has to be a way to be okay without having to be so damn strong.  We have to make room for blackgirl emotional fluidity.  We can raise a fist in the air with tears in our eyes and still be powerful.