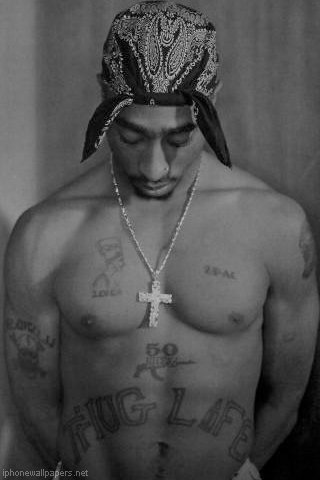 Over the past few weeks, in the midst of teaching a pre-summer class on black masculinity in which we have discussed, debated and dreamed about the possibility for fluidity in raced gender performance, I have listened to a black man weep and express his love for his teammates and his appreciation for the sacrifices of his mother (see Kevin Durant's NBA MVP acceptance speech); watched a black man kiss a man, full lips, on live television in celebration of an unprecedented accomplishment (see Michael Sam draft coverage on ESPN); and relished in the Pepto-Bismol-pink-colored-Cadillac a black man gave to his mother, a breast cancer survivor, to fulfill a childhood promise (see Teddy Bridgewater: A Promise to Rose, a short documentary by Spike Lee) .  In addition to being feel-good, rags to riches stories about black male athletes, these stories center the extraordinary escape from difficult circumstances and highlight the generosity, humanity, and possibility of black manhood.  These stories resist the stereotypic representations of black masculinity that saturate media and often limit black men, especially in professional (and college) sports as commodities and bodies.  In these stories, we see black men as sons and brothers, same-gender loving, promise-keeping, goal-setting men who cry, tell their truths, and love their mamas.
There are three lessons that can be gleaned from these stories and representations of black masculinity (there are, of course others, but you would have to take my class to get them, lol).
1) Black men can (only) talk about loving other men within the context of sport, brotherhood and heterosexuality, without (social and cultural) punishment.
While I enjoyed and appreciated the vulnerability and honesty with which Durant expressed himself in his acceptance speech, I couldn't help but think about the politics of representation and how Michael Sam, a black man who is attracted to men, could never give the same speech without critique and discomfort.  As a heterosexual man, Durant has the flexibility of expressing himself and his love, appreciation and affection for other men (within limited contexts) without contempt.  And while the students in my class conceded that patriarchy is detrimental to us all, they realized that racism makes men of color peculiarly susceptible to mischaracterization and emasculation, so there is more to prove, and much at stake.  We need an intervention.
2)  Black men who identify as gay must uniquely negotiate their performances of masculinity because of homophobia.
Football is one of the most aggressive and hyper-masculine sports one can play, and while it has always been true that nonheterosexual men are fans and players of the sport, there are stereotypical assumptions that it is a "straight man's sport," a "manly man's sport."  Michael Sam's outness is brilliant in that it outs the ignorance around homophobia and stereotypes by proving that all gay men are not feminine, and that sexual orientation does not limit or dictate one's physical ability or talent.
I find the brevity of discussion around the hyper-homophobia in black communities interesting and troubling, especially when it is within that framework that Michael Sam is being viewed.  His bravery and willingness to sacrifice money (being drafted earlier would have translated to a larger salary) to avoid sacrificing himself is commendable and with an already troubled relationship with his family there should be more discussion about what it means to be an out gay black man.  There are unique circumstances and risks, which is why the DL continues to be "a thing."  We need an intervention.
3)  Black men can love (and generously love on) their (black) mamas, but what about black women in general?
Teddy Bridgewater is two things that I like: country and a mama's boy.  Black men loving their mothers, especially when/if their fathers are absent, is expected and celebrated in the black community.  Even the music of self-described thugs puts their mama on a pedestal.  Baby mamas?  Not so much.  Your everyday around-the-way girl that might be kicking it at the mall or sitting on the stoop?  Not so much.  I wish there were more examples of black men fiercely loving, fiercely defending, and fiercely holding down black women that didn't carry them in their womb, but do carry them on their backs sometimes.  Black women are perpetually defending, protecting and covering black men and teach themselves to not expect the same in return.  I know hella dudes who respect the hell out of their mamas but have no love for women they don't know, which is a problem because loving your mama is not the same thing as loving women.
There is a way in which our skewed understanding of black masculinity limits the possibilities of black love, love that is and can be both revolutionary (see Patricia Hill Collins) and unreasonable (see Kiese Laymon).  Unfortunately, culture teaches black men to love their mamas but be suspicious of other women.  We need an intervention.
***
Salvation comes in different forms.  Durant credits God, his teammates and his family for his success, Sam credits football and his chosen family, and Bridgewater credits his mother.
When it comes to considerations of black masculinity the easy answer is not always the right answer. It is easy to blame black men for their circumstances without critiquing the system designed to fail them, designed to make them fail.  Racism, homophobia and poverty are real everyday issues that impact the performative possibility of black masculinity.  Survival should not be an exception.   We need an intervention.
Over the past few weeks I have reflected on the ways the world has forever changed in the months and years since we lost black men in training like Trayvon Martin, Jordan Davis and countless others, taken by racism and irrational fear, remembered in eulogy, stripped of the space and opportunity to grow into men.  We owe it to them and ourselves to intervene, when and where possible, to make the world a safer space for black boys and men to see black masculinity beyond a cool pose.  And we owe it to ourselves and them to require and expect more from what black masculinity looks like.
My mama didn't birth any boys but I grew up surrounded by masculinity, both by the women in my household who adopted the mannerisms and characteristics out of forced habit, and by the men who sometimes failed and sometimes thrived on being cool.  My intervention is in seeing black masculinity as bigger than the box culture tries to put it in.  The more variety we see in terms of who black men are, and can be, the better.  There needs to be more visibility of transmen, men with disabilities, men who are present and responsible fathers, men who identify as feminist, men who are active in their communities, men who are non-misogynist, non-homophobic, non-aggressive and anti-violent.  Black feminist men (outside the academy).  We need to see them to know they exist.  They need to see each other to know they exist.
Please shout out the black men in your life who are doing the damn thing and stretching the possibilities of what black masculinity looks like.