Some spoilers ahead. You've been warned.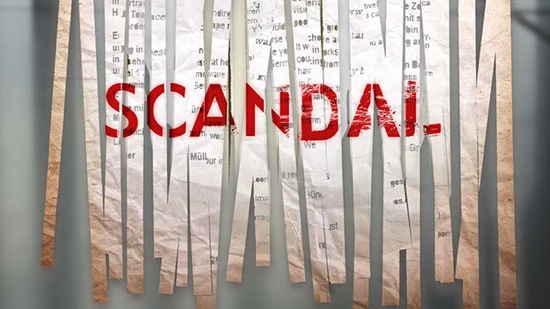 Watching Scandal is a weekly ritual for me. I love to sit back on my couch, phone in hand (cause I gotta get my tweet on), and revel in the ridiculousness of this frothy primetime soap. Shoot, sometimes I bust out red wine and popcorn too.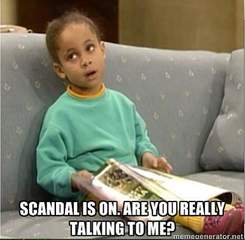 After my tweets and retweets, I go onto the Facebook and laugh and kiki with the Facebook folks about their thoughts. I even click "like" on the statuses of the Scandal haters who clown the rest of us. It's all good fun. Then I love reading recaps by Awesomely Luuvie and seeing what the doll, Miss Funky Dineva, has to say on YouTube. It's a whole community experience that I thoroughly enjoy, especially since my Thursdays usually involve three hours of commuting, responding to tons of emails, teaching, unproductive meetings, and the like. Scandal is not just a show, it's an event and I thoroughly enjoy it.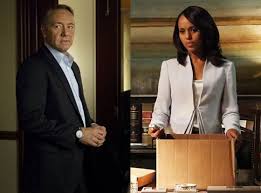 Since Netflix has released House of Cards, there's been a lot of comparison to Scandal. On the one hand that makes sense, since both series are wildly popular political dramas that feature sex, intrigue, and duplicitous backroom dealing. Now, while House of Cards is another political drama that I enjoy (I'm halfway through season one, so no spoilers, people!), there is, to be honest, not that much of a comparison. In my mind, House of Cards is filet mignon, while Scandal is a greasy burger. And sometimes a sista just wants a greasy burger.
Sometimes.
And sometimes a sista needs to pop some Tums cause it's too much. It just depends.
So, I watched last night's episode and, for the most part, got my entire life. Like many others, I had waited with baited breath for the show's return after it's winter hiatus. But I thought the season started off a bit slow. Well, series creator Shonda Rimes is known for giving viewers the okey doke and the last few episodes have been wild rides that have kept me on the edge of my seat.
The moment in last night's episode that really had me hollering was when Mama Pope told Olivia that she was simply "the help."
#Dead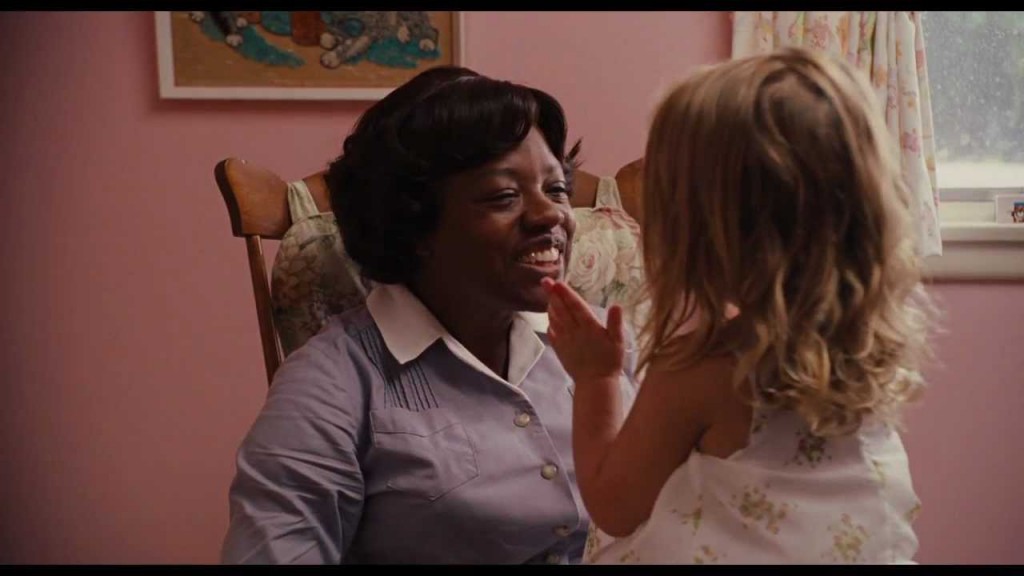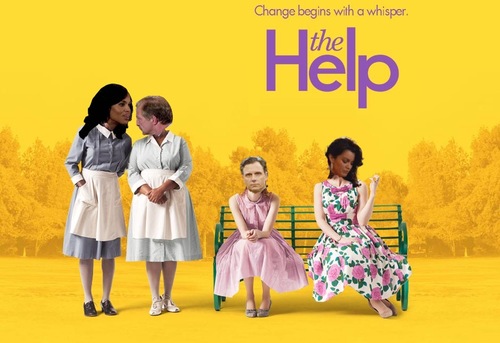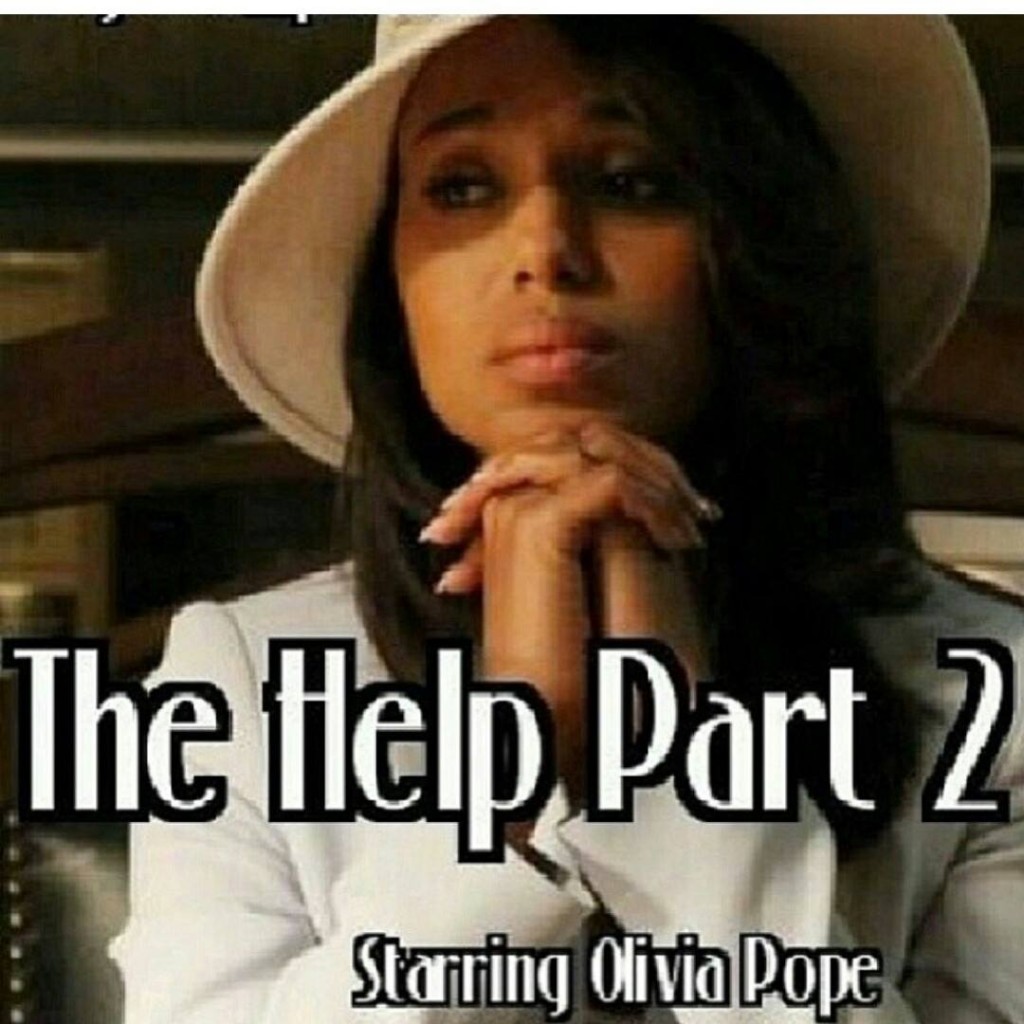 And then when Cyrus was basically like, "Yeah, girl, you the maid and I'm the butler." Dead again.
To be honest, when Mama Pope read Olivia for filth those lines from that horrible, horrible, horrible movie The Help did come in mind. And the moment underscored one thing I am definitely not here for in Scandal—Olivia being everything to everybody and nobody to herself. I love how this character stomps through the White House, slaying everyone in a five mile radius with her flawless coats and Indian Remy, but the character's isolation (where are her homegirls?) and undeserved allegiance to a corrupt government is both tired and played.
Now the series has toyed a bit with the issue of Olivia being akin to a modern Sally Hemmings. And I don't think those comparisons are completely inappropriate, though what I'm not here for is any even remote inkling of slut shaming or respectability politics. Let's just leave that mess at the door and feel free to take it with you on the way out. What I am interested in, however, is the ways in which the series has moved to overemphasizing an uninteresting romance instead of developing a character that has the potential to be so very fierce. C'mon, Shonda! Give Olivia some more depth and at least one homegirl. I know there has to be at least one Black or Brown sista in the DMV that doesn't want to kill her or sleep with her dude(s)!
I mean, I love a guilty pleasure as much as the next person (revisit my first paragraph if you don't believe me) but I'm a tired unto death of seeing the lip quivering, deer in headlights non-romance between Fitz and Olivia, their undeniable sexual chemistry notwithstanding. And then all this mess around "saving the republic." Now I get that Scandal is just a delightfully trashy melodrama, but lots of people actually believe that mess and I think seeing this played out week after week reminds me of that foolishness. Can't the show just go back to "fixing" juicy political scandals every week?
What are your thoughts on Scandal, fam?