Now that our days of wearing linen pants and rocking open-toed shoes are drawing to a close, we at the CFC have been thinking about the stuff we most enjoyed about this wild, wonderful, and weird summer. What follows is a short list of some of our CFs' favorite things from this summer—from films, to music, web series, and more—that you can find on the web and in the world. Check it out!
 From Crunkadelic:
Music
I've been loving Alice Smith since her 2006 debut album, For Lovers, Dreamers, and Me.  Alice released her sophomore album She earlier this year (which she partially financed on Kickstarter) and it's been in heavy rotation in my house and car ever since. I love the way she melds rock, soul, and the blues. Please believe that her voice has the power to heal, get you right with your boo thang, and pump you up for a night out on the town with your folks. Do yourself a favor and see her live if you can. Support this independent artist!
Poetry
Check out the work of Chicago-bred hip hop feminist poet, Camil Williams. Her latest book, Cold Sweat, is lyrical, expressive, evocative, and passionate.  Cold Sweat covers everything from matters of the heart, to politics, race, and much more. If you're a poetry lover, you gotta check it out. If you're not a poetry lover, this might just change your mind. Check out her work at www.camilwilliams.com
Podcast
The Read with Kid Fury and Crissle is everything.  Seriously. If you aren't listening to The Read you need to start and I promise that you will get your entire life. Kid Fury and Crissle are smart, crass, irreverent, and hilarious and their takes on current events, pop culture, race, and more will leave you howling.
Web Series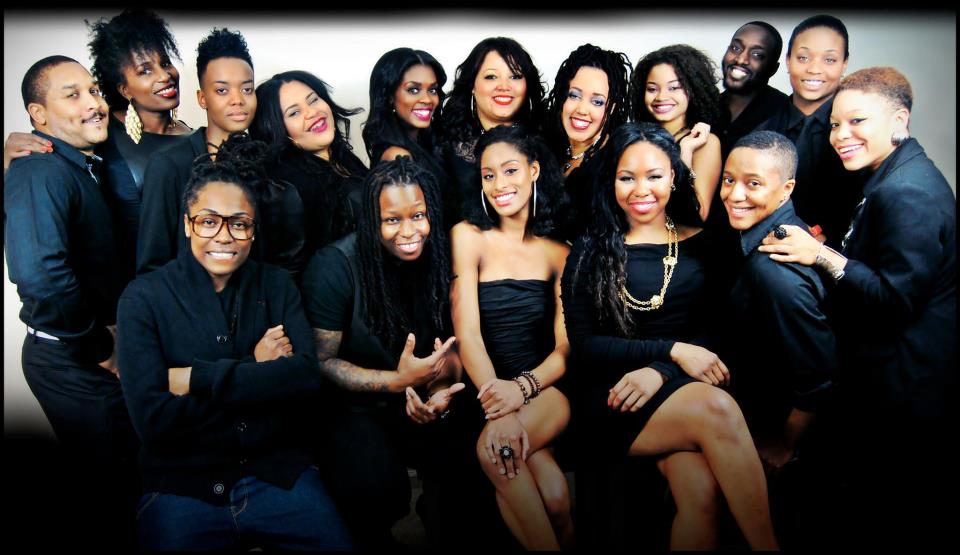 Not only did I catch up on Between Women this summer (thanks, Crunkista), former CF Moya hipped me to Skye's the Limit and I totally devoured the series in one day! This show is set in D.C. and chronicles the lives and loves of several queer women of color trying to make a way in that Chocolate City. I love that the characters are a variety of hues, shapes, sizes, and gender expressions. Plus, the story lines are juicy (and relatable, but that's a post for another day) and there are so many cuties on the show. Get into it!
From Crunktastic:
Books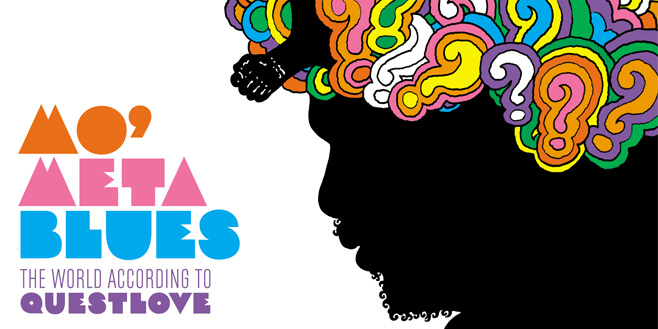 Mo Meta Blues by Questlove — It's smart, funny, and a reflective trip down memory lane!
How to Slowly Kill Yourself and Others in America—Kiese Laymon. This book of essays reminds me of the best of what I love about James Baldwin, but with a clear commitment to progressive gender values.
Long Division—Kiese Laymon. It's Ellison meets Afro-futurism at its finest.
TV and Film
Ava DuVernay's short fashion film for Fashion Fair — "Say Yes" — It's healing for the eyes.
Orange is the New Black — though I found the centrality of the white girl Piper's character to be suffocating, the Black and Latina characters were amazing. My faves are Taystee and Poussey.
Politics
The striking down of DOMA.
From EeshaP:
Activism

The Dream Defenders and United We Dream: It was a hard summer for social justice, but these group led by and for young brown and black people brought a ferocity, clarity and brilliant intersectional analysis to the game. They gained national attention for their 31-day sit-in at the Florida State Capitol in protest of Florida's school discipline policies and its "Stand Your Ground" law. And when both United We Dream board chair Sofia Campos and the Dream Defenders' executive director, Phillip Agnew, were cut from the program of the 50th Anniversary of the March on Washington moments before they were to go on stage, they recorded their remarks.  Watch and feel your heart grow. 
Social Media
Twitter: This summer twitter became a place of solace, snark, and biting social commentary, both straightforward and satirical. Including #PaulasBestDishes, #Solidarityisforwhitewomen, #ABCReports, and the various #SmartWomenofTwitter, as well as commentary on all the summer's biggest news like the Zimmerman Trial, the Supreme Court rulings and the fight for our reproductive rights around the country. Black twitter, and the aggregate voices of feminists and people of color created a space where I found critical perspectives and important conversations that simply were not happening in the mainstream news.
From RaeOne:
Music Videos
Janelle Monae featuring Erykah Badu: Q.U.E.E.N.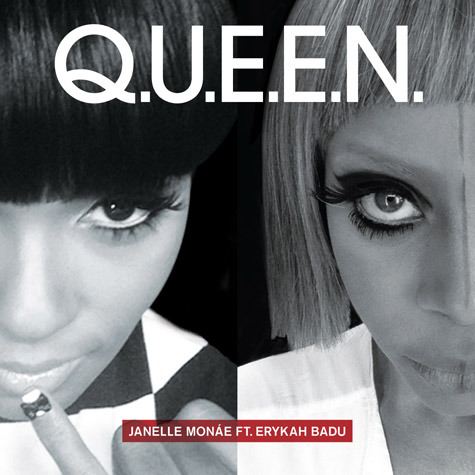 Crisp white, deep black art direction, red lipstick, and raw lyrics… what is not to love? The powered/painted white back up band disturbs me, but there is so much depth in this afro-futuristic video that references novels, history and Blade Runner. Love Janelle Monae!
Web Series
Filmmaker Stacey Muhammad presents For Colored Boys
http://www.forcoloredboysseries.com/
Made by an award-winning filmmaker and featuring some name actors, this beautifully filmed and directed series explores relationships, manhood, and contemporary Black life. I am excited to see where this show takes us.
Legendary Producer and Filmmaker Neema Barnette presents Black History Mini Docs… "Cliff Notes" for the digital age. https://www.facebook.com/BlackHistoryMiniDocs
The Facebook page takes us through key figures in Black History and often posts short videos that get shared across the net. I love seeing stories of accomplished women my kids never learn about in school, like Althea Gibson, the first African American woman to win at Wimbledon.
Orange is the New Black (Netflix Original Series)
Despite the many, many, many (and sometimes valid) critiques of this show, I absolutely enjoy watching this Netflix original series. To me, the portrayal of the minutiae of prison life (the chicken!), the racial politics, and the complication of life's many relationships are written through witty and hilarious dialog has brought me laughter, tears and a lot of joy. I have trouble turning off my feminist lens for most things I watch so when I encountered viewing pleasure here, I'm just allowing myself this enjoyment – sometimes it's like that.
Feature Films Directed by Black Women
I recently saw Essence's list of "25 Films Every Black Women Should Watch" and thought it was a great list of films with only one directed by a women – Julie Dash's Daughters of the Dust. This list comes months after a release of a USC/Sundance report on women behind the camera: "Exploring the Barriers and Opportunities for Independent Women Filmmakers". It is amazing that according to this study Sundance seems to be an encouraging to women behind the camera, yet their acceptance rates are lower than 2% (Ivy league schools are typically around 7% acceptance). Still, it is important to share that in 2012 Sundance awarded the Best Director prize to Ava Duvernay for Middle of Nowhere.
So What Do I Watch?: B-Movies, B-Girls and My Netflix Queue
I don't share these because they are all the best films ever made – some are barely b-movies and a few are brilliant and beautiful, but I do love that they all put black and brown women at the center of the narrative and the frame – how many movies that you have watched this year do that?
Just Another Girl on the I.R.T.
*not directed by a woman director but it was a Sundance film about a Chicana rapper, and such is life.
From RBoylorn:
Film
Fruitvale Station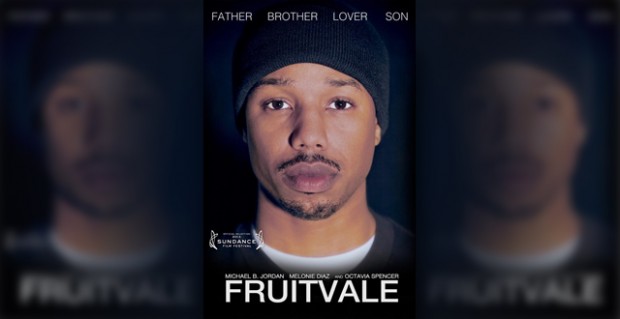 Powerful film and weeks later I am still processing…
Web Series
Ladies Night: www.ladiesnighttv.net
It's quirky, interesting, funny and engaging TV with beautiful blackgirls dishing and debating interesting topics and showcasing talent in the community.  Favorite nightly segment… #hashtags!" New must see (online) TV! (Check out the second episode with the CFC).
Books
New and necessary:
Sweetwater: Black Women and Narratives of Resilience, (R. Boylorn), of course
Sweetwater, another blackgirl story that chronicles what it is/was like to grow up poor, rural and black in the South.  The book is a dance of poetry, prose and pain, but is also filled with laugh out loud moments, resonance and resilience.
Hip Hop's Li'l Sistas Speak: Negotiating Hip Hop Identities and Politics in the New South (Bettina Love)
Dr. Love lives up to her name and brings her brilliance, insight, and blackgirl love to the page.  Conscious, inspired/inspiring and critical… something that should be on the bookshelf of every hip hop feminist writer/scholar/thinker.
Oldies, but goodies:
The Salt Eaters (Toni Cade Bambara), The Bluest Eye (Toni Morrison) and Cane (Jean Toomer) are on my nightstand.
Music
I'm a little late catchin' on but I am all over J.Cole and Kendrick Lamar at the moment in terms of mainstream.  But I am mostly listening to some underground magic.  Check out: T. Merk (my personal fave) at www.tmerk.bandcamp.com an Alabama native and hero who is a feminist rapper doing the damn thing.  And soul singer JazzMine Garfield out of Birmingham makes beautiful, beautiful music.  Check her out at http://jazzmine.bandcamp.com/album/loves-bullet-ep (and this YouTube clip is everything, http://www.youtube.com/watch?v=I-w-N3UVfIY)
***
What were some of your summer favorites? Be sure to share your comments below.