If you've been following the George Zimmerman Trial, the name Rachel Jeantel probably rings a bell. Rachel is 19 years old and was one of the last people to speak with Trayvon Martin before his murder. Brought on as a witness for the prosecution, this brave young person has been ridiculed in the mainstream media  and social media for her size, her complexion, her speech, and her mannerisms in ways that betray how unsafe, and yet how necessary, it is for a Black woman to unapologetically speak truth to power. Rachel has been fierce and steadfast through it all. We at the CFC and some of our friends join others across the web (see this and this, e.g.) to show Rachel some love.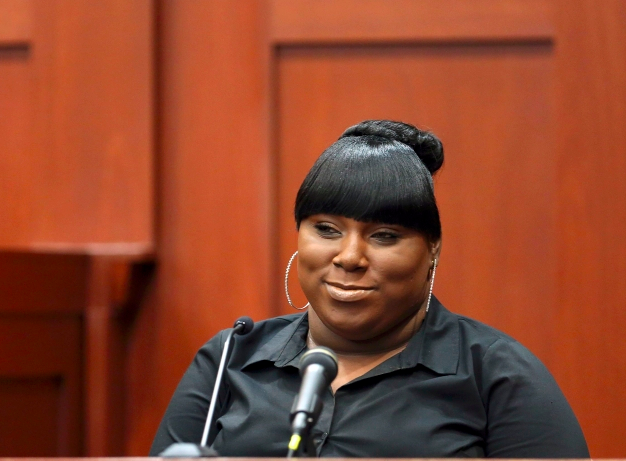 Dear Rachel,
I just wanted to send you some love, sis. You are my shero! I'm so proud of the way you are handling yourself and standing up for your friend, Trayvon. Being a witness in a trial is such a scary thing and your love, loyalty, and fierceness in the face of folks who are trying to tear you down and perpetuate injustice is so amazing. Speak your truth! So many of us are standing with you with unshakable love and support, especially this fellow Caribbean girl from South Florida.
Always,
Crunkadelic
Dear Rachel,
I'm inspired by your bravery! You are speaking truth to power and we're all standing with you. I hope you know how much we support and appreciate your voice and your courage.
Love,
Eesha P
Dear Rachel,
You stood your ground today. In so doing you won for all of us. I am proud of you, thankful for you, and inspired by your courage. (And by the way you gave 'em hell.) Never quit.
Much love from one fiery Black girl to another,
Crunktastic
Dear Rachel,
I am moved by the way you care for your friend Trayvon, how you attempt to protect him – both in life and now after he was stolen from you, from his family, from the world. You are tenacious, beautiful, brilliant and tough. You are also vulnerable. For your standing up for justice, and for love, in the face of so much negativity, I thank you. I can only hope that the kind of courage you stood with goes out into the world, affects us all. I can only hope that the kind of courage you displayed acts as a radical force of change for the cause of liberation.
So much love to you,
ashoncrawley
Dear Rachel,
I really admire you! I don't think I could handle those fool attorneys the way you are. I hope you know that even though these folks in the courtroom are acting up, we see you, we hear you, we feel you and we support you! I hate that you have to deal with people who are so openly hostile towards you as you work to get even just a little justice for your friend. I hope you are able to get some rest and relaxation after all of this. We are cheering you on! You are everything!!
Empowered by your fierce,
Moya Bailey
Dear Rachel,
I hope you know how badass beautiful you are.  I watched you on the stand and I am so proud of you.  You held your own, you spoke your truth, and you did it with grace and dignity.  I know you are under a lot of pressure and I can't imagine what that must feel like.
Blackgirls face all manner of harm in this world and sometimes people forget that we hurt too.  I want to acknowledge your pain and send you the unconditional and utter love that will help heal it.
I'm sorry you lost your friend.
I'm sorry that people can be so hateful and mean.
I'm sorry that in only nineteen years you have already seen and experienced so much injustice, loss, and pain.
I'm sorry that as you stand up and speak up for Trayvon that you have to do so under a microscope.
I'm sorry that the noise of so many voices and judgments may be attempting to distract you, belittle you, or hurt you.
In the midst of it all I hope you know that you are enough.  I hope you know that your words and the truth of your experience are enough.  I hope you know that you don't have to justify or make right what is not broken.  I hope you know that you are not broken!  I hope you know that you were heard, and understood, and believed!  I hope you know that you are being supported on all sides, and for every enemy there is an ally.
Be encouraged, beautiful one!  You are deeply loved, admired and appreciated!
All Love,
R. Boylorn
Dear Rachel (Jeantel),
I said I wouldn't watch this trial because I knew it would trigger me. And, honestly, until I saw you and heard the condescending tone in the voice of the Prosecutor, who put you on the stand to tell Trayvon's side of the story, I wasn't. But I looked at you. Stared, even. I saw the combative bravada of a very scared young woman. A beautiful, dark-skinned, big woman-child. This trial comes in the same time that Oprah Winfrey's Network is running a documentary called "Dark Girls." And so your presence is a living example of the living examples in the documentary. I've been sick reading Twitter and Facebook, listening to people call you all manner of things that denigrate and diminish your very self. The mother in me wants to take you in my arms and rock you. The big sister in me wants to start a fight on your behalf and take out anyone that talks badly about you. I am ashamed of some black folk right now. I admit, I expect it from some white ones. And that's a shame right there. I just really want you to know that you're not alone out here. Several of us: Brittney, Emerson, Jaha, Leslie, Guy, James, Earle, me and so, so many others are fighting back the maliciousness.
I have resisted making up a story about you, storyteller that I am. I heard your broken English and thought I heard a hint of something else. Later I learned it was Patois and Spanish accents underneath your attempt to represent yourself so well in a foreign arena. I am proud to know that you are tri-lingual, even if you were apparently socially promoted in an educational system that does not value teaching you, or that you suffer from a learning ability–I don't know which. But hours of being on the stand, you managed to withstand the badgering. I admire you for it. You displayed a strength that some of those criticizing you for not being "their kind of black" have not displayed. I don't know that I would be able to be as brave, as strong as you've been these two days. I find I admire you as I do think of all the obstacles you've faced to be in this world.
And now, you're the "star" witness in a drama you never wanted a part. I imagine you are still grieving, traumatized by Trayvon's last screams and last words, that they intrude your dreams, making their way into nightmares. I don't know, but I imagine. I wonder if your mind races, if you think "if only" and "If I could have" thoughts. I wasn't there, talking with my friend off and on, and I think these things.
Rachel, I hope the attempts to discredit you won't seep into your soul. I pray for you these days. I hope you will grieve and be able to move on. This time is hard. I don't ever mean to minimize that. It's hard. And you're being put under more and more pressure. But you are beautiful under this pressure. I pray you will not break under it. See how I'm praying? I'm praying that no matter what anyone says about, you will come out with your humanity in tact, your dignity in hand, and your soul at peace.
I continue to pray and beat back the maliciousness.
I am in it with you. All the way,
Valerie **
And here is another note: a love poem for you
http://jahasworld.blogspot.com/2013/06/a-poem-day-for-2013-day-177-poem-2-for.html#links
**poem Dear Rachel Jeantel, copyright Valerie Hugsy Bridgeman, June 27, 2013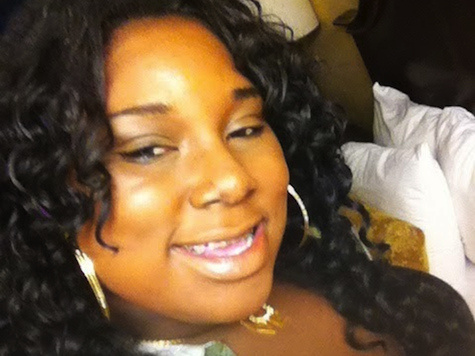 Share a love note for Rachel in the comments.