Come one, come all! Join us in Atlanta at Charis Books and More on Friday, June 28th, 2013 at 7:30pm EST for CF Robin Boylorn's book talk for Sweetwater: Black Women and Narratives of Resilience.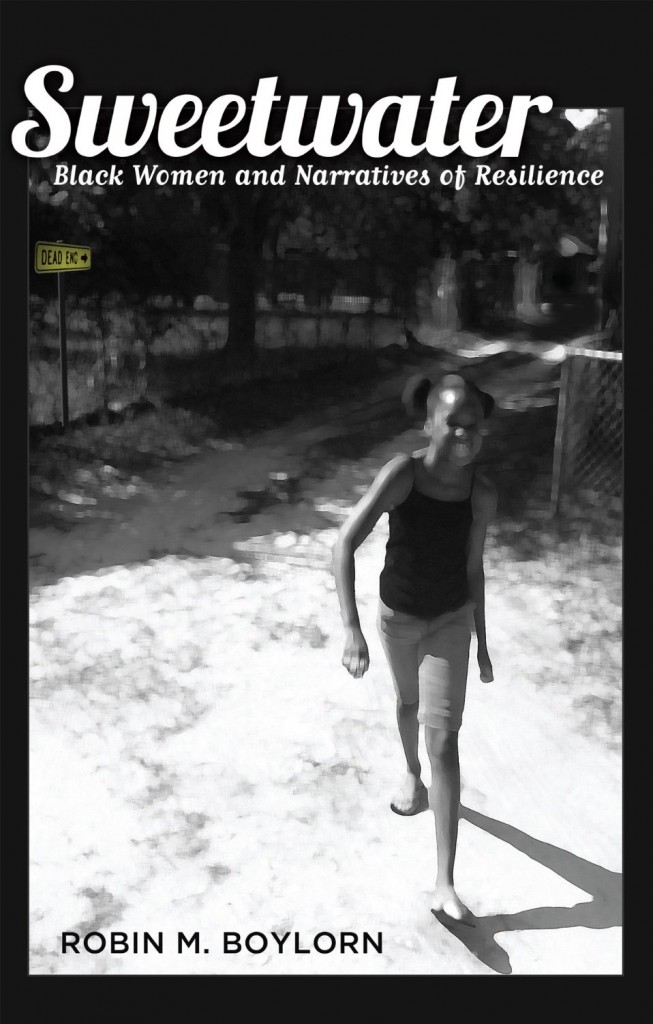 The CFC is so proud of our girl Robin! Earlier this year, she published her first book with Peter Lang Press, Sweetwater: Black Women and Narratives of Resilience and we want the world to know about it!
Sweetwater is a semi-autobiographical narrative that poignantly describes Robin's experience growing up as a rural Black girl, while also reflecting on the lives and relationships of Black women in her village community. The book reflects on the significance of black women's storytelling in coming to terms with issues such as friendship, family, spirituality, poverty, education, addiction, mental illness, romantic relationships, raising children, and everyday survival. But perhaps what is most compelling about Sweetwater is its emphasis on Black women's interiority firsthand. Historically, Black women are often overtheorized, pathologized, and just plain old talked about, but Sweetwater joins the ranks of other Black feminist work that highlights Black women's agency and how we make sense of the world ourselves.
Sounds wonderful, right? Be sure to check out Sweetwater's awesome book trailer over at Robin's website.
The CFC is also super excited to be partnering with fierce feminist bookstore and legendary local Atlanta institution, Charis Books and More. Charis, the nation's oldest independent feminist bookstore, opened its doors in 1974 and since then has become known, not only in Atlanta, but also across the South, as a special gathering place for book lovers and those interested in social justice. Charis specializes in diverse and unique children's books, feminist and cultural studies books, and LGBTQ fiction, as well as general literary fiction, and it has consistently hosted events that have brought progressive communities together. Charis Circle, the non-profit arm of Charis Books and More founded in 1996, organizes programming, initiatives, and events that aim to "foster sustainable feminist communities, to work for social justice and to encourage the expression of diverse and marginalized voices."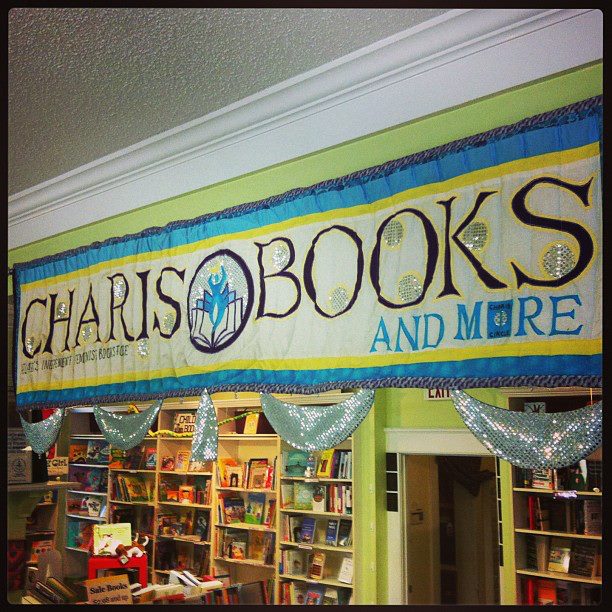 Elizabeth Anderson, the Executive Director of Charis Circle, says the following about the feminist community that is uniquely fostered at Charis:
At Charis we practice our feminism by curating literary, social
justice, and hands on community education programming that affirms the
rights of all people to access information that helps them make
positive choices about their bodies, their families, their food, their
land, and their communities. We do this in the presence of our
literary ancestors, surrounded by the business of books, with the
understanding that a bookstore is a space that many people can access
without having to declare themselves. The low barrier to entry means
that seredipitous conversations and opportunities for learning can
occur and people can try new ways of being in the world without fear
of judgement or failure. We have very few remaining public spaces such
as Charis; our bargain for the wide open spaces of the internet has
often been losing the comforts of a physical hearth to which we may
come home. Charis seeks to be that home for justice seekers, truth
tellers, and cultural workers.
In a time when the numbers of feminist bookstores are dwindling and more and more independent bookstores are shutting their doors (RIP Outwrite, but there's still time to help Marcus Books in the Bay), it's important for us to support these spaces that mean so much to us.
We look forward to seeing all our ATLiens (and folks from the surrounding areas—I'm talking about you Birmingham, Charlotte, Columbus, Savannah, etc.) at Charis Books and More, getting crunk and talking about Sweetwater and Black women's interior lives with CF Robin on Friday, June 28th at 7:30pm. It is always such a pleasure to see our crunk fam in real life. Plus, there'll be sweet tea and pound cake. #justsaying
Hope to see you there, fam!
***
Charis Books and More is located in the heart of Little Five Points, at 1189 Euclid Ave NE, Atlanta, GA 30307. The venue is wheelchair accessible and has a gender-neutral bathroom. If you are taking public transportation to the event, the nearest MARTA station is the Inman Park/Reynoldstown station.  Call 404-524-0304 for more info.
For more on Charis, check out their website, www.charisbooksandmore.com, follow them on Twitter @Chariscircle and "like" them on Facebook, over at
They'll be happy to order you up a copy of Sweetwater, so you'll be all caught up before the reading!
Want to donate to Charis Circle?  Check out http://charis.indiebound.com/donate-charis-circle and put your coins to good use.