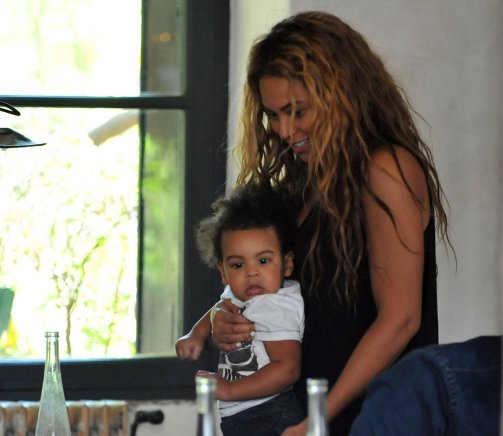 All blackgirls have a hairstory.
I have always had a love-hate relationship with my hair.  When I was little my mama called me tender headed when I shrieked at the harsh brush bristles pushing my hair and scalp together until it laid all the way down, or enough to keep the inevitable frizz at bay.  I grew used to people making mention and comments about my hair by comparing it to my sister's.  My sister's was "good" (I am sure then, you can imagine what was said about mine).  It was hard to love my hair when it was constantly described with negative descriptions: bad, knotty, kinky, wooly, nappy, messy.
I remember my hair as
stocking caps
blue pomade melting in my mama's fingers
beads that hit against each other when I whipped my head
sounding like baby bracelets
cornrows
pony tails
plaits
wrapped in rainbow colored plastic bows
barrettes
banana combs
rubber bands
ribbons on Sundays sometimes
picture day at school when I secretly took my hair loose so it would be like the "white girls',"
my mama's disappointment and disdain when the pictures came back,
my first grade hair "all over my head" from playing on the playground
sweating out mama's Saturday sacrifice
of hot combed kinks pulled out for Sunday service
***
The politics of hair reaches back much farther than I can tell it.  I remember my mama confessing that she was way more concerned about her hair than her complexion when she was growing up, especially because the same comparisons I heard about me and my sister's hair, she got about hers.  The same chastisement I heard about my hair, she heard.  Those kinds of comparisons and judgments lead to blackgirl insecurities.  That is one blackgirl legacy we can do without.
When Gabby Douglas won gold at the 2012 Olympics I was shocked and confused when I read the rants of black folk who were more interested in talking about her hair style than her monumental accomplishments (I never look at black woman athletes while they are performing and expect their hair to be "layed"–I'm not sure what folk expected from her).  And last week I was again offput when pictures of little Blue Ivy surfaced on the internet to vitriolic comments because she dared be a blackbabygirl without bows and braids in her hair (and oh yeah, not be wearing pink or a dress).  Hmmmm.
I don't know if it is internalized racism as much as it is internalized standards of beauty within black communities that makes this so commonplace.  Well that and an obsession with blackgirl hair that is tamed, in order, slicked down on the sides, wrapped around in braids or covered in curls.  We don't seem to know what to do with blackgirls whose hair is left to do what it will, with baby hairs flying with wild abandon and little afros sticking out every which-a-way.  We want black women's hair to be "fixed" in the same way we want them to be "fixed" (and "right"–whatever that means).  And blackgirls are no exception.  They are not protected from the harsh judgments about our hair that we oftentimes received ourselves.
***
We had Saturday morning hot comb rituals in my house and I succumbed to them.  But at some point, due to the peer pressure of long haired friends in the third grade, I begged for my first box perm, hoping it would both make me feel grown up (for whatever reason getting a perm was a pre-menstrual sign of womanhood) and supposedly make my hair more manageable.  It didn't.  Years later, when my hair was damaged I was told that only a jheri curl (as soon as jheri curls went OUT of style) would make my hair grow again.  After transitioning back to "straight" hair from my "curl," a woman-friend of my father's gave me my first box braids.  As she wove the synthetic hair around mine she instructed me to prophesy when people did my hair, and to say "more hair" instead of "thank you" when they finished (it must have been a reverse curse because as a result of those braids my hair thinned out and fell out at the edges…"more hair" my ass).
A combination of worry and stress manifested in temporary alopecia and my hair fell out at the temples when I was in high school, again in college, and when I was working on my Ph.D.  Every other year I would have to disguise bald spots with  strategically covered bangs or dark gel to cover up the 'problemed' areas.  I felt lost without my hair and I worried about what people would think and/or say if they knew.   I imagined I would be accused of not looking right, of not properly taking care of my hair, of not knowing any better, using the wrong products, going to the wrong stylist…or my mama would be blamed.  To this day I get a sickening feeling when it's time to trim my ends.
***
I never cried about the things people said about my hair in public.  I waited until I got home, securely behind closed doors, to stare at myself in the mirror and feel inferior.  I will never forget my aunt pulling her permed hair from a roller set in the mirror, combing out the curls and recovering them in a top swoosh with her fingers saying, "when your hair is done it makes your outfit look better."  My insecurity about "looking better" meant I wrapped my hair every night, slept on a silk pillow cover, and kept oil sheen in bulk to help my up-do's (of the 90s, hard gel style) last longer.  I had a standing appointment every two-weeks, drove over an hour to Durham to meet those appointments, and usually spent all day in the salon.  Appearance was everything.  I gladly traded my Saturdays for temporary pretty.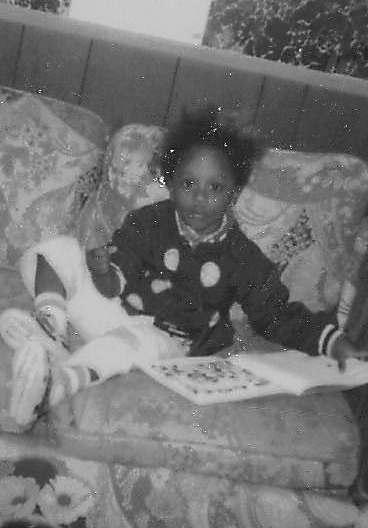 ***
These days I have plenty of hair, but it is usually tucked beneath a weave, head scarf, kangol, or some combination of all three.  I get extensions regularly for convenience but I am not preoccupied with my hair the way I was when I was a little girl and/or in my twenties.  And I don't think Gabby should have to, or baby Blue Ivy.
I am grateful that there was no such thing as the internet when I was young.  And I am grateful that folk don't just follow me around taking pictures all willy nilly (cause truth be told, a sista doesn't doll up to run to the grocery store).  Perhaps then blackgirls could go outside and play, or perform their sport without worrying about what they look like doing it.
***
I wonder if Gabby Douglas has a love-hate relationship with her hair.  I wonder how she felt, 16 and beautifully brown, when she read twitter taunts about her split ends.  I wonder if Beyonce can teach her babygirl what beauty looks like… that all 1 year old little blackgirls are gorgeous, whether they have a head full of hair or none at all.
I wonder what would happen if we praised blackgirls for their beauty instead of looking at them through a lens of criticism.
I wonder what would happen if instead of focusing on Gabby's hairstyle, people paid attention to her gorgeous eyes and smile.
I wonder what would happen if instead of demanding feminine conformity people saw Blue Ivy's beautiful curious eyes and pouty lips, looking like a spitting image of her daddy and momma put together.
I wonder what my self-esteem would have been like if my hair length, style, and texture didn't matter when I was a little girl.
I wonder what would have happened if blackgirl pretty wasn't culturally defined by hair length/color/texture.
For our sake, I hope we figure it out sooner rather than later.
#blackgirldreams