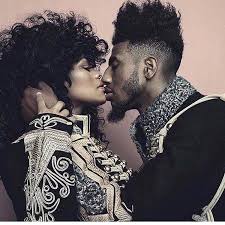 Summer 17 has been a hotbed of a hot ass mess.  Between the atrocity that is the current presidential administration pushing backward retrograde policies intended to further marginalize and disenfranchise women and communities of color (especially those who are poor, undocumented, and LGBTQ) and the continued looming threat of the domestic terrorism of white supremacy, I have vacillated between feelings of hopelessness and determination. In the face of an unimaginable reality that images and scenes from 2017 mimic images and scenes from the Eyes on the Prize documentary I watched in awe as a child, I have been in need of a distraction.  And by the grace of black Jesus, black folk have at least had a reprieve through the wealth of black genius on the small and big screen (shouts out to Girls Trip for topping $100M at the box office).
It's been a minute since I have been geeked about television because gone are the days when Scandal was poppin', Empire was must see TV, and Mara Brock Akil was showrunner for Being Mary Jane.  And while I don't have all of the channels to see all of the things (I basically keep up with Insecure by reading Awesomely Luvvie recaps, and will hopefully be able to do a POWER marathon binge during a free trial week before the end of the year), there has been some black bliss on television lately and dare I say attempts at showing us snippets and possibilities of black love.
This summer popular culture seems to be pushing us to consider black women as love interests from ABC's first black bachelorette to VH1s Love and Hip Hop.  We have seen scenes of ageless sex appeal ranging from Aunt Vi and Hollywood's grown folk make up sex on Queen Sugar to Mary Jane phucking in her forties on BET.  We have even received receipts from reality stars of the fragility of the male ego and the resilience of black women (i.e., Rob Kardashian trying to slut shame Blac Chyna backfired, and after years of bending to chauvinistic bullish Tiny is finally ready to leave T.I. alone).  While Jay-Z's footnoted confessions on his celebrated album 4:44 had dudes in their feelings and women looking for their apologies, Cardi B's summer anthem, Bodak Yellow, has had black women in these streets "quick to cut a nigga off."  Because while black women are still out here looking to get chose, we are also looking to be respected. Believe that.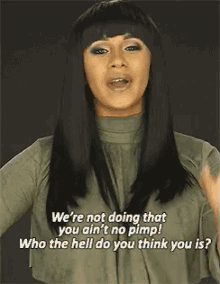 Anyway, this summer we have been presented with the improbability or impossibility of black love on one hand and the potentiality and irresistibility of reconciliation on the other.  Black women are often faulted for putting up with bullish and hence dealing with bullish, and black men are usually accused of either being all out fuckboys or being fuckboys who think they are good dudes.  That said, there is something to be said about how what we see influences what we get.  For many of us tangible possibilities of love are inextricably tied to the images we see—in one or three dimensions.  Some of us stay in abusive and unfulfilling relationships because our grandparents never divorced, despite the fact that our grandfather had multiple children with  multiple women.   Some of us think we are unworthy of love because the dude we liked in high school didn't date "dark skinned blackgirls."  We are just as impressionable as grown women, oftentimes basing the viability for love on what we see (in real life and on TV screens), which is why representations in media and pop culture matter.  And before somebody says I shouldn't be looking at popular culture for images of black love–save your words.  I don't expect these representations to necessarily be generalizable, but they are informational.  Like it or not, popular culture teaches us something about love.  Now, what exactly have we learned this summer?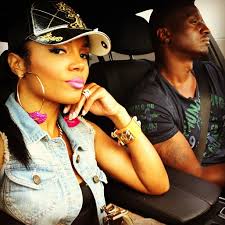 Show: Love and Hip Hop Atlanta                                                                                                        Lesson:  Unrepentant Cheaters Can Kick Rocks Barefoot on the Highway with Cars Coming
This summer in ATL-land Kirk cheated on Rasheeda…again…this time with a new baby and baby mama.  His excuse (because cheaters always have an excuse to somehow blame the person they cheated on and/or lied to) was that Rasheeda was not giving him enough attention and affection.  Evidently being a boss chick is cool as long as it doesn't interfere with so-called "wifey duties."  Kirk claimed that Rasheeda was too focused on her career and businesses to let him hit it so he went elsewhere.  What now?  And then he lied about it because he loves  her. Yeah.  No.
It is unclear what will come of their relationship on the show and unfortunately Rasheeda's dilemma is no different than a lot of women who wrestle with whether or not to take a cheating ass, lying ass man back who has been unfaithful and/or dishonest.  This theme is consistent in the LHH franchise, and is a repeated storyline for the Frosts.  But in a season where Waka Flocka begs for a second chance and gets one, Jessica Dime gets engaged, Stevie J manages to show some home training, and Joseline Hernandez has a baby at the beginning and quits the show in the end, the most memorable thing this season was the ain't-ishness of Kirk and the possibility and/or likelihood that Rasheeda may take him back, if not for their history then for the sake of their family.
On a show that is about as a real as a 30 inch weave, Rasheeda cried real tears at the reunion and I felt for her.  I hope the loyalty and down-ass-chickness she shows works out for her in the end.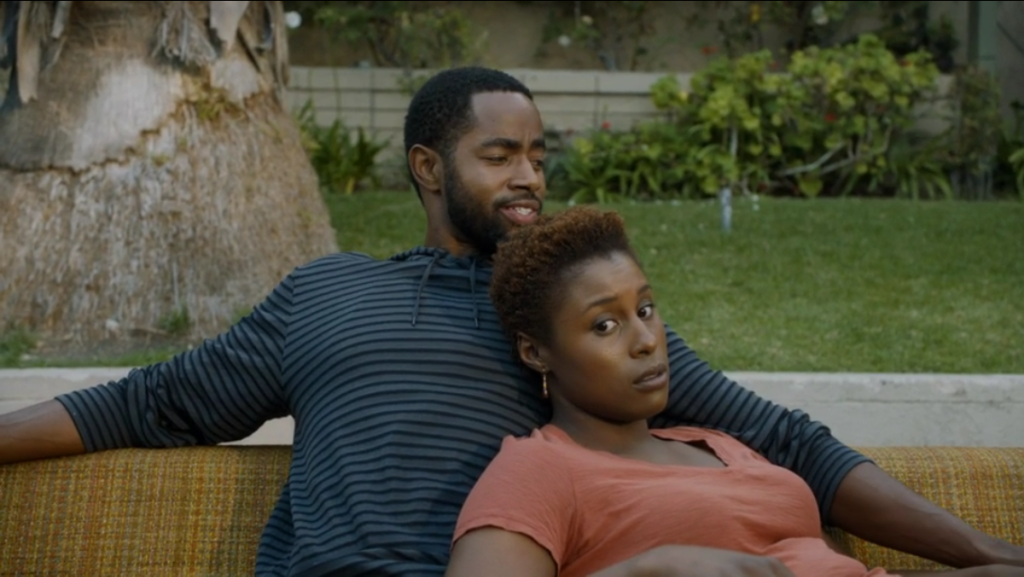 Show: Insecure                                                                                                                       LessonQuestion:  What did we call fuckboys who think they are good dudes before the 2010s?  Because I knew some in the 1990s.
I finally saw the first season of Insecure (late AF because I don't have HBO) and I understood why so many black women are triggered by the storyline.  It is a chorus of the bad choices I made in my late teens and early 20s and the regret I felt for some time thereafter.  But one of the things that was most telling after the first season was how dudes were in their feelings because Issa did the unthinkable—she cheated on a "good dude."  And while black women are supposed to drink from an unending fountain of forgiveness for men who cheat, hear men tell it women who cheat are not to be trusted… ever again.  Enter the rebound chick Tasha, who Lawrence begins dating (if dating means fucking on the weekend and never taking out in public) while shrouding Issa with mixed signals for a possible reconciliation.  He seems to feel justified in his (mis)treatment of the new girl because of the betrayal he felt from the last girl.  Sound familiar?    This story hits close to home for a lot of women because Issa feels like she had a good thing and didn't realize it until it was too late.  Unfortunately, in this dating economy, black women don't have the luxury of making or learning from our mistakes.  Either we fall in love with our mistakes and they fuck us over and over and over, or we live with our mistakes, which may mean independence and/or loneliness. Issa's character feels like alla us, either our current or former selves, and we are looking at her to see if there was a different/better choice that would have changed the outcome.  The lesson is you don't have to settle, even if it means being single.  (Besides, what's wrong with being single?)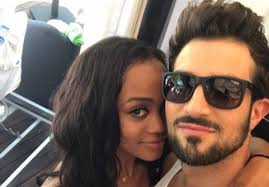 Show:  The (Black) Bachelorette                                                                                                        Lesson:  Black women have options (other than black men)
Despite the opinion that I was judging Rachel Lindsey (the first black woman to be the protagonist of the ABC dating series) in a recent Slate piece for not choosing a black man, I was not.  I'm here for black women getting love however they can get it.  I was critical of the show itself and its problematic representations of race and gender, especially this season, but I never judged Rachel for not choosing a black man.  I was admittedly, somewhat selfishly, hoping to see a black love story (read: black woman falling in love with a black man) on a whitewashed reality series–but I wasn't salty about Rachel's choice.  I mean look, get it how you live.  On the Represent Rose podcast series, Veralyn Williams and I chopped it up about what it might mean for black women to seriously consider interracial romantic relationships with the same fervor and dedicated commitment we put into loving (on) black men who ain't never loved us (back or right or whatever).  We conceded that Rachel may be on to something and that one of the ways black women may be able to access love is to expand our horizons and try something new (you remember that movie, right?!).  As I shared on the podcast, I'm not convinced that non-black men are out here checking for black women all like that, but if and where they are, and for the heterosexual black women who are open to it, have at it.  But please don't do it under the guise of colorblindness…because let's be real… love is not blind or colorblind.  But black women having options is a good thing.  Explore those options.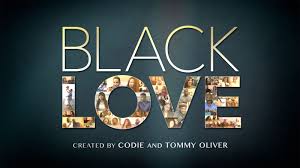 Show:  Black Love (new docuseries on OWN)                                                                                 Lesson:  Black love is possible and beautiful and flawed and…[straight]?
So, just when I thought black love representations were present but all hella problematic I saw the trailer for the forthcoming four episode docuseries on OWN called Black Love and got my hopes up.  The series will include interviews with celebrity black couples who will talk about their love stories while answering the question "what makes a marriage work?"  I'm both curious and cautious.  I'm looking forward to seeing some bonafide black love stories, not because I think it will make black love seem perfect, but because I think it will make black love seem possible.  But I'm concerned about the lack of inclusivity implied by who was invited to the party.  First, black love is not nor has it ever been strictly heterosexual.  It is also problematic to limit black love to the traditional and hegemonic mark of marriage.  I worry that "respectable" love stories (i.e., Meagan Good and DeVon Franklin who were celibate before marriage) will further alienate regular degular blackgirls from feeling capable of the kind of relationship the show celebrates.
Ideally, Black Love would offer an inclusive landscape of black love and what it looks like if/when it doesn't involve marriage, monogamy, traditional or biological family, scripts, or heteronormativity.  Nevertheless, I think the show will probably offer single straight black women some role models for black love.  And while we need black love role models, we also need black love representations.  Nuanced, inclusive, robust representations.
I want black women to win and for black love to be possible, but I also want black women to be revered in the ways they deserve, not finding love in the wreckage left from brokenness and disappointment, not always and only building love from the scraps made available from men who are too self-absorbed or self-destructive to let themselves be loved, not struggling to love herself if/when it seems nobody else will.  I'm tired of black women being overlooked for love and recognition like a background singer in an Unsung episode.
So, we'll see what comes of these love stories and how they pick up where they left off because in times like these looking for and finding black love (within and without) is life saving/sustaining ish.  I hope we find it!