Meet the people of the CFC

Join the CFC IRL!

Check out the latest post!
Mindy Kaling is a boss. Widely regarded by her coworkers and by critics alike as the best writer for the popular sitcom The Office, since September she's been staring in, writing, producing and directing her own primetime TV show, The Mindy Project, which just wrapped up its first season and has been picked up for a second. The Mindy Project is the first TV sitcom staring an Indian-American: definitely an historic achievement. Importantly, just a few days into the start of the season, trolls, in the form of TV-critics-who-write-under-cover-of-internet, lost their collective minds and began harping on Mindy Kaling's smug and self-satisfied nature. …Read more »
It might seem a bit cliché for an English professor to be all like "Beloved is one of my favorite novels," but it's the truth. I love that book with a fiery burning passion. It's one of those texts that I can always go back to and that never gets old. I can open any page and be moved, or laugh (yeah, there are some jokes in Beloved), or marvel at Morrison's wondrous prose.   The last few times I reread Beloved was because I was teaching it, which was cool. I mean, I love teaching the novel (and Morrison …Read more »
call it our craziness even, call it anything. it is the life thing in us that will not let us die. Poet Lucille Clifton's language for lineage was cherished. "roots," a poem from her  1974 collection An Ordinary Woman named it light and I choose to liken it to mothering. it is the light in us it is the light of us it is the light, call it whatever you have to, call it anything I call it mom. I call it a practice of unconditional love that this weekend calls us to celebrate. To all who mother, thank you. Such living …Read more »
ONE One would grow weary of the list of foods I generally refuse ingesting: I don't eat beef or pork, peas or boiled peanuts, and, of course, a lot of things in between. Something about being able to decide what one wants on one's tongue, what flavors one decides to savor, is something I hold in high esteem. And the food we desire is just as much about placement into worlds as it is about feelings of and needs for satiation. There's this chocolate I had in the back of my parents' Oldsmobile years and years ago that I loved …Read more »
All blackgirls have a hairstory. I have always had a love-hate relationship with my hair.  When I was little my mama called me tender headed when I shrieked at the harsh brush bristles pushing my hair and scalp together until it laid all the way down, or enough to keep the inevitable frizz at bay.  I grew used to people making mention and comments about my hair by comparing it to my sister's.  My sister's was "good" (I am sure then, you can imagine what was said about mine).  It was hard to love my hair when it was constantly …Read more »
One of the biggest conundrums  faced by this generation of Black feminists is the challenge of articulating a pro-sex, pro-pleasure politic in the face of recalcitrant and demeaning stereotypes that objectify, dehumanize, and devalue Black women's bodies and lives. To be "good" feminists, we always feel that we have to make sure and say it, so folks know that we get it, that we understand the magnitude of these histories of negative representation. To be fair, I understand that part of the reason for insisting on naming the rampant misogynoir (h/t to Moya Bailey) in our culture is that keeping …Read more »
Thought #1:  When I first saw the name of this song go across my Facebook feed a few weeks ago I didn't know what to make it of it.  I assumed, at first, that it was an unfortunate spoof or offensive rant.  I was disinterested in either so disregarded it. Thought #2:  When I realized, some days later, that Accidental Racist was a song by Brad Paisley featuring L.L. Cool J., my curiosity got the best of me.  When I listened to the song and read the lyrics I had back and forth feelings, at times finding it awkward but …Read more »
Earlier this week, CF Sheri wrote "Atlanta Harm Reduction: Prevention as First Response" to shine a light on the great work of the Atlanta Harm Reduction Coalition (AHRC). Today, CFs EeshaP and Crunkadelic continue to lift up the AHRC that, like so many grassroots organizations doing direct service in our communities, is struggling with financial problems that may force it to shut its doors. If you are able, please consider giving a donation that would enable the AHRC to continue providing services to some of the most marginalized in the Atlanta community. There are many ways to create safety and …Read more »
But we knew. And our knowing was like a sister's embrace. Sonia Sanchez, "A Letter to Dr. Martin Luther King," homegirls and handgrenades (1984) I first sat at the feet of Sonia Sanchez at Spelman College where I was assiduously loved and educated. Sanchez was invited by the Women's Resource and Research Center to help train us up as scholar-activists in the Toni Cade Bambara way. She sipped water green with liquid chlorophyll while she spoke with us. It became my habit soon after. Last winter when she was welcomed by the good folk in Yale's Department of African American …Read more »
Dear CFC Community, There are some places where people are warned never to go, known for violence, drug traffic, and poverty.  For those who have not grown up in these environments we are taught to fear and/or condemn people who live there.  This is not true of everyone.  There are some s/heroes who "see the faces at the bottom of the well," and offer a rope AND a bucket of food and water.  Atlanta Harm Reduction Coalition (AHRC) is the rescue organization where prevention is key and care is unconditional.  This week the CFC will spotlight AHRC because they need …Read more »
Thank you to our Generous Supporters!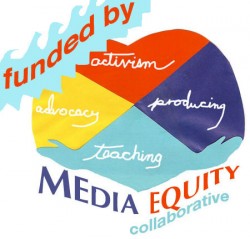 Join Us on Facebook
Blog Topics