Meet the people of the CFC

Join the CFC IRL!

Check out the latest post!
It's Saturday Morning. It's International Women's Day. And I have a rant. A rant that I need to share in this community of like-minded folks. A rant so that I don't lose my shit with some educated Black men, who need to be hemmed up by the cufflinks. On Thursday, in my weekly column at Salon, I wrote about the President's new My Brother's Keeper Initiative, and what it means for Black and Brown women and girls, who have yet again been decentered from the national conversation on race and class disparities. Now if you follow my work at Salon, …Read more »
Hey Crunk Family, We are incredibly excited about the next installment in our annual love series. In this video, CF Crunktastic interviews author and professor Kiese Laymon. Kiese has written beautifully about the politics of love among Black men and women, not just romantically, but in rough political times like these. Below, we are providing you links to two of his most recent essays, links to both of his books which are awesome and will give you your entire life. But first watch the interview. It's a great way to kick off your week. You'll be so glad you …Read more »
After a long while she spoke very softly.  "Is it true that I can have a baby now?" "Sure," said Frieda drowsily.  "Sure you can." "But . . . how?" Her voice was hollow with wonder. "Oh," said Frieda, "somebody has to love you." "Oh." There was a long pause in which Pecola and I thought this over.  It would involve, I supposed, "my man," who before leaving me, would love me.  But there weren't any babies in the songs my mother sang.  Maybe that's why the women were sad: the men left before they could make a baby. …Read more »
Each year the CFC spends the month of February doing some love talk and this year I want to set it off by sharing a few of my thoughts on love praxis. A little background: I have been in a committed relationship for nearly 14 years, married for 9 years.  I am still close to besties from preschool and 5th grade.  I have a beautiful child, come from a big family, and I am part of large community of loving folks. I think about love in three ways: in-love, love, and loving (not mutually exclusive).  I believe that being in-love …Read more »
You may have heard about the viral video popularized on World Star Hip Hop and commonly known as the "Sharkeisha video."  The video is a disturbing depiction of a young blackgirl being ambushed and brutally beaten by another blackgirl, identified as Sharkeisha, while a third accomplice videotaped the incident on her phone (it was later uploaded to Instagram and later World Star Hip Hop).  What you may not know, and/or have heard, is the name of the victim in the video, ShaMichael Manuel. It is disturbing that a violent video clip depicting the ambush of a young blackgirl was being …Read more »
December is the month of the top ten lists, reflections on the past 12 months, and critical assessments of the year and its goings on. There are even top-ten lists that curate the top ten best top ten lists. Then January comes. We recover from our exertions over the holiday season, return to our schedules, perhaps with a resolution in tow or some loose intention about being better this year, or doing more, or doing less. But now, it's almost February and what of our intentions? What of our hopes for this year? In an effort to say things out …Read more »
Dear Gabby, Hey, girl! It's me, Crunkadelic. I've been a fan for a long time, but I just wanted to drop you a line and send you a bit of love. Things seem to be going really well for you, but I see that you've experienced a fair bit of shade this past weekend for your outfit at the Golden Globes. Well, it's a truth universally acknowledged that haters gonna hate. Folks were up in arms about your cream colored ensemble. Some said it wasn't flattering and, of course, there were the comments on your weight that varied from …Read more »
Last year, Gabrielle Union received the Fierce and Fearless Award at Essence magazine's sixth annual Black Women in Hollywood pre-Oscars luncheon and gave a dope speech about her journey in Hollywood and learning to love herself and other black women.  She opened up and shared the truth of her experience, her pain, her insecurity, and her power (this was the same speech that inspired an episode of Oprah's Next Chapter that featured Viola Davis, Alfre Woodard, Phylicia Rashad and Gabrielle Union talking candidly about being black actresses).  I watched Oprah's Next Chapter (and Union's speech later) in awe, once …Read more »
Yesterday, Juicy J announced the winner of the $50,000 twerking scholarship that he began advertising in October in a partnership with World Star Hip Hop.   The winner, 19 year old biology major Zaire Holmes distinguished herself from many other applicants by deciding not to twerk. It turns out twerking was not required.   Congratulations are in order for Ms. Holmes. She is not only a student, but also a full time single mom, with a clear cut set of goals for becoming a doctor and achieving her dreams. That's awesome and I  am peacock proud of the sister …Read more »
It was the summer of 2004. I was a grad student with experience in resident life and I had taken on a job as co-director of a summer program hosted at my university. The pay was good and it gave me time to read and prep for my first go at teaching that fall. At first, the job was cool. I was co-directing with one of my best friends and the high school kids I worked with were sweet. That is until my boss, a surly, hapless white man who spent most of his time avoiding work, decided to show …Read more »
Thank you to our Generous Supporters!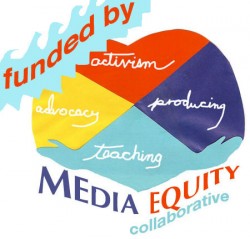 Join Us on Facebook
Blog Topics