Tag Archives:
Thanksgiving
CFs Eesha and Crunkadelic talk about the 2012 Giving Campaign!
Thursday we feast. We who have it good enough to put a turkey on the table and lament the tryptophan-induced 'itis with loved ones over card tables. And that we won't include me. I won't be home for the holidays but here in Harlem and I haven't done turkey for more than a decade. I've done vegan field roasts, the palate-spoiler that is Tofurky (rebuke it family), the delightful but not vegan Quorn Turk'y Roast, tofu cutlets, Sophie's Kitchen extraordinary vegan calamari, the list of faux meats goes on and on. But my outsider status is a privilege–I could partake …Read more »
Time flies whether you are having fun or not.  My childhood seemed to linger like thick molasses while my twenties flew by like short school days.  Before I knew it I was post-30, highly educated, minimally motivated, hundreds of miles away from home but finally at home with myself.  When I turned thirty I had all kinds of epiphanies.  I woke up loving myself some myself, and intentionally purging negativity (thoughts, people, pain) out of my life.  For the first time in what seemed like forever I wasn't afraid of what that might mean.  Affiliations be damned.  So-called friends be …Read more »
Thank you to our Generous Supporters!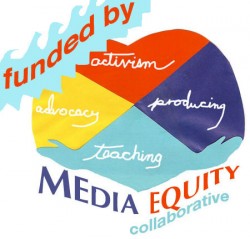 Join Us on Facebook
Email Subscription
Blog Topics