Meet the people of the CFC

Join the CFC IRL!

Check out the latest post!
Originally Delivered by Cheryl Clarke as the Kessler Lecture on Dec. 6, 2013 at the Center for Lesbian and Gay Studies at the CUNY Graduate Center Scenes of black queer and feminist resistance; or "forced confinement and forced mobility" Recently I said the following at a "Symposium: Black Women's Studies and the Transformation of the Academy" in 2010.  I shared the panel is Nikol Alexander-Floyd, Paula Giddings, and Cheryl Wall.  I think it is applicable to black queer trouble-making: "I remain convinced that there is no transformation in the academy unless black feminists engage in a kind of itinerant …Read more »
Originally Delivered by Cheryl Clarke as the Kessler Lecture on Dec. 6, 2013 at the Center for Lesbian and Gay Studies at the CUNY Graduate Center  Note:  Elizabeth Lorde Rollins, my friend and sister, introduced me at the event.   Thank you, Beth.  Wonderful to see you again.  We miss your Mother.  In case I run out of time at the end, I want to make sure I read this for you, 'Echoes' from Lorde's last collection, The Marvelous Arithmetics of Distance, 1993. I want to thank Jim Wilson and the CLAGS Board.  I am deeply honored and surprised to …Read more »
[Note to our readers: One of the things we are passionate about is challenging structures of domination. Crunktastic is especially passionate about challenging those structures in the Church, which plays a disproportionately significant role in the lives of Black women and women of color. So the open letter printed below is in response to an egregious act of sexism recently committed by members of the Full Gospel Baptist denomination of the Black Baptist Church. Thanks for reading and sharing.] December 12, 2013 Open Letter to Presiding Bishop-Elect Joseph W. Walker III and the "By Invitation Only" Attendees of …Read more »
Last night while we were all still trying to get our lives after the Scandal Season Finale Part I, Beyonce' stealth dropped a new self-titled totally unpromoted album. The fact that she managed to pull that ish off undetected means we can conclude only one thing: #BitchBad! Yes, I said, "Bitch bad." Didn't even do the watered down version "Bish."Sometimes to make a statement you have to use all your vowels and consonants! Since I usually be feeling kinda spent after the weekly rendezvous with Scandal, I fell asleep. But woke up to …Read more »
A note on the title. [1] A young guy with a sandy brown mop of hair, t-shirt, khakis, and sneakers crouched about 10 feet from where I stood in Dilli Haat, an outdoor crafts market in New Delhi, and focused his telephoto lens. My eyes followed the direction he pointed his camera, where I saw it to be aimed at one of the artisans who had come to sell his wooden handicrafts. About 80, the artisan is wearing a crisp, white sherwani, amidst bright pink and yellow sheets of fabric suspended from a stone tower in a pattern evocative of one …Read more »
Any one that knows me, knows that I do not like the Internet. I just don't trust it. Too much of our personal information is out there and it is completely out of our control. It took me years to get a smart phone because I thought that having a smart phone would jeopardize my already limited privacy. My little sister, the tech-geek of the family, finally convinced me to ditch my flip phone and get a smart phone. Apparently, I was embarrassing her with my "very archaic form of communication." So I did. I linked it to my email …Read more »
I've been reflecting, this week, on black first ladies.  FLOTUS Michelle Obama seems like an anomaly but black first ladies are commonplace in black communities.  While Obama is the first black lady of the White House there have always been black first ladies of black churches.  The wives of preachers, these big hat wearing, first pew sitting, handkerchief holding, Bible toting holy women of God are heralded for their relationship to powerful men.  The prefix attached to their name is "Lady" or "First Lady," instead of Mrs., and many a single woman believer vies for the coveted role of being …Read more »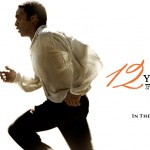 Check out Crunkadelic and EeshaP reviewing the film adaptation of Solomon Northup's slave narrative, 12 Years a Slave. Have you seen the film, fam? What are your impressions? Join the conversation below, on Facebook, and on Twitter.
Two nights ago I showed up to the Brecht Forum in Brooklyn ready to have a conversation about what we mean when we say "ally, privilege, and comrade." I showed up to have that discussion after months of battle testing around these issues in my own crew. Over these months I've learned that it is far easier to be just to the people we don't know than the people we do know. So there I sat on a panel with a white woman and a Black man. As a Black feminist, I never quite know how political discussions will go …Read more »
CFs Sheridf and Crunkadelic had the honor of interviewing two awesome speculative fiction authors, the fabulous Kiini Ibura Salaam (author of Ancient, Ancient) and Chesya Burke (author of Let's Play White). We talk feminism, Afrofuturism, and so much more. Check out the interview below. Kiini and Chesya will be reading from their works at Charis Books & More in Atlanta on Wednesday, October 23 at 7:30pm. Come out and join the conversation! If you can't make it on Wednesday, you can see Kiini at the Auburn Avenue Research Library (101 Auburn Avenue, Atlanta, GA) on Thursday, 10/24 at 7:00 p.m. in …Read more »
Thank you to our Generous Supporters!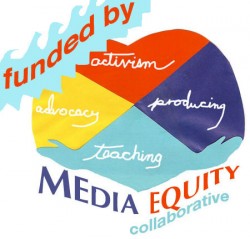 Join Us on Facebook
Blog Topics