Meet the people of the CFC

Join the CFC IRL!

Check out the latest post!
Three years ago, at the height of the SlutWalk movement, we told y'all about the movement being led by women of color to fight the street harassment women and girls of color face on their way to work and school. Folks weren't even checking for Girl for Gender Equity's video. I mean is everyone only paying attention because there's a white woman in Hollaback's video. Maybe if you're on the Daily Show,  folk will pay a sister some attention but otherwise… We have famously called out white women for their participation in Slutwalks. And we have gone hard in the …Read more »
I'm ready to say "don't let the door hit ya where the good Lorde split ya" to the month of October. Is it me or was this past month just extra ridiculous? From the ongoing shenanigans in Ferguson, to the exploits of so-called white allies in the anti-street harassment movement, to the tomfoolery of Thug Kitchen (I knew they had to be white hipsters), to the yearly ritual of blackface that is Halloween–there has been a range of indignities big and small thrown at people of color that boggle the mind. But wait, you say, that's every month. Right. You …Read more »
That Bill Cosby drugged and raped women for sport for many years is not new news. Apparently, the story has floated for years, and several months ago I read the testimony of two new women who had come forward, after the statute of limitations had run out, simply because they wanted to tell their story. Now that a Black male comedian Hannibal Burress has had the courage to take Cosby to task for his conservative, anti-poor, misogynist respectability rants, people are listening again. It sucks that folks only believe women were really raped when another man says he believes them, …Read more »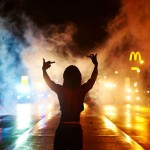 Trigger Warning: Discussions of violence Whitepeople believed that whatever the manners, under every dark skin was a jungle. Swift unnavigable waters, swinging screaming baboons, sleeping snakes, red gums ready for their sweet white blood. In a way, he thought, they were right. The more coloredpeople spent their strength trying to convince them how gentle they were, how clever and loving, how human, the more they used themselves up to persuade whites of something Negroes believed could not be questioned, the deeper and more tangled the jungle grew inside. But it wasn't the jungle blacks brought with them to this place …Read more »
Guest post by the Incarceration to Education Coalition We, the Incarceration to Education Coalition, are a group of activists working to eradicate barriers to higher education for currently and formerly incarcerated people. Our primary goal is to abolish the Box, the question on college applications that forces applicants to disclose their "criminal" records. Our vision is abolitionist, and our founding principle is that education is a human right.   Throughout our hundreds of conversations with fellow students, community members, and administrators, we have received support and affirmation, but also racism, fear, and institutional violence. One of the most consistent responses …Read more »
So, the question has been asked, is 2014 the year of the side chick?  When thinking about this there are a few things to consider.  Is this a declaration, a compliment, or a fear?  According to popular media, side chicks, or women (usually women of color) who are knowingly in a relationship with a man who is already in a relationship are on the rise.  However, side chicks existed long before reality TV, BET and tabloids.  When I was growing up it was not uncommon for a man to have a woman at home (usually the mother of his children) and …Read more »
The turning of autumn is one of my favorite times of year. Having been on an academic calendar my entire life, fall is the season of new beginnings, a time to turn up the intensity of scholarly production, teaching, meetings, school. But that intensity is also greeted with the changing of fall leaves and hopefully a cool respite to a swiftly passing hot summer. While this summer was unusually cool in terms of the weather, it was inordinately hot in terms of the toll that the machinations of summer have taken on the lives of people of color. We start …Read more »
Trigger Warning: Discussions of sexual violence below. Dear Cee Lo, Dude, seriously? I am so disappointed in your actions that I almost don't even know where to begin. You have just gotten off from some charges stemming from a 2012 accusation of sexual assault. And rather than quietly going off into the night as one might expect, you have proceeded to open your mouth and stuff your entire foot into in it in your rush to defend yourself. But your "righteous indignation" sounds more like the unreasonable rants of a guilty person. First, let's set the record straight, because your …Read more »
"I have come to believe over and over again that what is most important to me must be spoken, made verbal and shared, even at the risk of having it bruised or misunderstood. That the speaking profits me, beyond any other effect. My silences had not protected me. Your silence will not protect you." (excerpt from The Transformation of Silence into Language and Action, by Audre Lorde) As I prepare the syllabi and lesson plans for my fall classes I am dealing with uncertainty about how to teach about Ferguson and the merciless assault on black bodies and minds …Read more »
When we are young, often too young to fully understand the anxiety in their voices and the fear in their eyes, many of us listen to our parents tell us how to behave when, not if, we are stopped by the police. Usually these cautions beseech us to be aware of our surroundings, comply and assert our compliance out loud, to polite and cooperative, not combative or defiant.  They tell us the things they think will protect us. They tell us not to be alone. They tell us to be vigilant. They know what we will face. They are black, …Read more »
Thank you to our Generous Supporters!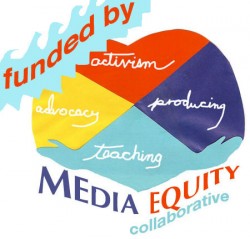 Join Us on Facebook
Blog Topics