Meet the people of the CFC

Join the CFC IRL!

Check out the latest post!
Like many other folk, I was in my feelings after watching "The Lawn Chair," episode of Scandal a few weeks ago.  So much so that I spent the weekend offline pre-gaming season 2 episodes of House of Cards in preparation for a marathon binge of season 3 over spring break.  It was because of my internet hiatus that I was not aware of the University of Oklahoma chapter of Sigma Alpha Epsilon's racist video that surfaced that Sunday until Monday afternoon in my class when students brought it up during a roundtable panel on race.  I was overwhelmed, trying to …Read more »
This past weekend, I hung out with the Harvard Black Law Students Association at their Annual Conference. Mega-brilliant, these young Black folk are poised to do great things, and I really enjoyed kicking it with them. I was on a Black Media Matters panel with the Very Smart Brothas and Kimberly Foster of For Harriet, all fierce Black folk striving to making our lives matter in the realm of representation. It was a pleasure to panel with them. So sitting in that room full of mega-intelligent, accomplished young Black folks, inevitably our panel turned to the question of "positive …Read more »
Like 114.5 million other folk, I was watching the Super Bowl on Sunday night, the most watched show in U.S. TV history (shouts out to Missy Elliott's halftime performance, yes gawd!).  As a Carolina Panther fan I was not terribly invested in the outcome, but I was low key rooting for the Seahawks 1) because I regularly root for the underdog and 2) I live for the badassery of Richard Sherman and Marshawn Lynch.  The badassery I speak of is not limited to their on the field athletic prowess (Sherman is a cornerback who attended Stanford, and Lynch is a …Read more »
Like so many others, I spent the last few months of 2014 listening – first avidly, then with trepidation and ultimately with disdain – to the hit podcast Serial. The podcast follows a single story, week by week. The story centers on Adnan Syed, a Pakistani  American high school student who was accused and convicted of murdering his girlfriend, Hae Min Lee, in 1999 when they were both students at Baltimore's Woodlawn High School. The journalist Sarah Koenig is the investigator and narrator of each episode, unraveling clues in each episode to one end: Did Adnan really do it? This …Read more »
When I heard a documentary called Dark Girls had been produced in 2011 to share the often silenced stories and experiences of dark-skinned women and girls, I felt a wave of emotions and had a range of reactions fluctuating from curiosity and anxiety, to excitement and anticipation.  I wrote an ode to dark (skinned) girls and kept re-watching the promotional video connecting each time to a story of trauma by remembering my own color(ism) complex issues, and feelings of insecurity, rejection, and pain because of my skin color.  I imagined that the documentary would open up old wounds but heal …Read more »
I tend to roll with a crew of badass bawse women in addition to being one myself. (It's 2015 and time's out for lack of self-confidence.) And because I'm grown and love myself, I no longer date asshole dudes. But I do date dudes who love badass bawse women. In theory at least. But in practice, I've noticed that many brothers (of the cishet persuasion that I date) really do have issues with smart, attractive, assertive, high-achieving women. It doesn't show up in overt forms of disrespect but in the more subtle, passive aggressive form of diminishing or ignoring …Read more »
I walk to the mailbox in a small town about an hour outside New York City: Slowly, I make my way down our cracked driveway. I marvel at the blades of grass; so soft and fragile yet they've managed to disrupt the concrete and find their sun. I fancy myself this strong when I observe the blades, my nine years of life have not taught me better, yet. In the mailbox is a letter. "To the Indians," it says on the front in a child's scrawl. No envelope, no return address. Just a hastily folded piece of wide-ruled notebook paper. …Read more »
Guest post by Jillian Ford Folks have called me crazy much of my life.  For the first two decades, "crazy" was a term of endearment: a way to signal my individuality and creativity.  In my 20's, "creativity" slid into "eccentricity."  Now in my third decade, "eccentricity" has morphed into "just plain ol'" crazy, or that "not-so-cute" kind of crazy, or the "go take your meds" type of crazy.  After years of trying to convince others I'm "normal," I am changing course to embrace my crazy.  Because who, after all, is assigning …Read more »
(For Eric Garner, John Crawford, Michael Brown, Tamir Rice and numerous others) Wait. Over the past few days, weeks, and months there have been eloquent words spoken, passionate poems and prose written, and thoughtful commentaries and reflections offered about the righteous rage, indignant indifference, fear, sadness and ambivalence that black folk and allies have felt as we have literally fought for the dignity and recognition that black lives have significance.  Every time I hear, see or read #blacklivesmatter, I am simultaneously affirmed and disgusted.  Affirmed at the reckoning and recognition of my life as important in the midst of a system …Read more »
We are numb. We are angry. We are incredulous. We are afraid. We are hopeful. We are hopeless. We are all the things. Let us be. Our hearts go out to Lesley McSpadden and Michael Brown, Sr. and all of Mike Brown's loved ones.  We are holding ourselves and our loved ones closer still. But some awful truths remain. Among them are the facts that today Marissa Alexander is in jail, but Darren Wilson is free. One fires a warning shot against her abusive ex and, as a result, faced upwards of 60 years in prison. The other …Read more »
Thank you to our Generous Supporters!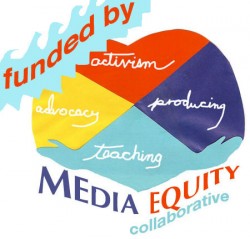 Join Us on Facebook
Blog Topics