Meet the people of the CFC

Join the CFC IRL!

Check out the latest post!
Over the past few weeks, in the midst of teaching a pre-summer class on black masculinity in which we have discussed, debated and dreamed about the possibility for fluidity in raced gender performance, I have listened to a black man weep and express his love for his teammates and his appreciation for the sacrifices of his mother (see Kevin Durant's NBA MVP acceptance speech); watched a black man kiss a man, full lips, on live television in celebration of an unprecedented accomplishment (see Michael Sam draft coverage on ESPN); and relished in the Pepto-Bismol-pink-colored-Cadillac a black man gave to his …Read more »
Jill Abramson's firing from the New York Times did not surprise me. The surprise was that I couldn't manage to care. At least not in the way I saw the feminist blogosphere erupt with anguish and rage. Righteous rage, I concur. But I couldn't manage the energy for that kind of rage. Perhaps I remained relatively unmoved, having become cynical and hard-hearted in the face of ubiquitous sexism. Perhaps I didn't expect Jill Abramson to be treated fairly. Perhaps because I never bought the beautifully packaged and relentlessly marketed Lean In brand of feminism as a salve for structural sexism. …Read more »
Out of respect for elders, I haven't been pressed to weigh in on why the venerable bell hooks might find it reasonable to refer to Beyoncé as a terrorist. Yet, I felt compelled to respond this morning, after reading this piece from Rev. Osagyefo Sekou at Truth-Out.org, that indicts an entire generation of Black intellectuals for apparently "believ[ing] that the system is a good system that only needs to provide greater access to the historically othered." Who exactly are these people who believe this liberal claptrap?  Because of this alleged belief in the "goodness" of our current racist, capitalist, patriarchal …Read more »
Earlier this week, TMZ released the now infamous elevator video of Solange going HAM on Jay Z.  The responses have been swift and the memes have been hilarious.  I'm a let y'all finish but, there are a few things missing from the conversation. First of all, Solange was dead wrong.  Now don't get me wrong, I am a huge Solange fan. She's my favorite little sister in the history of celebrity little sisters.  I've always appreciated her spunk and her fighter spirit. Real talk,  I always liked that there was a possibility that she might haul off and slap somebody. …Read more »
As a black feminist I am always here for the celebration of blackgirls, black women, and black wommanness in general (shout out to Dr. Ruth Nicole Brown, arbiter of Solhot, a promise to young blackgirls and women—and others who are doing the work past visibility and towards self-esteem and community accountability).  And as a dark-skinned blackgirl who has struggled through self-esteem issues ranging from the "you ain't the right kind of black" in the 80's , to the "you gotta be light-skinnededet to be right" tan-black of the 90's, to the "you ain't the in style" brown-black of the 00's, …Read more »
For your #TurnUp Tuesday pleasure, I thought I'd do a little Crunk theorizing today. As y'all already know, CRUNK is a generative term, a percussive term that centrally points to the kind of energy generated by putting disparate elements together like hip hop and feminism or black nationalism and feminism or crunk and feminism. The kind of sonic expressiveness that encapsulates crunkness is heavily reliant on a percussion driven sound. So as we aimed to put the terms crunk and feminism together, we were interested in how the expressive culture of crunk could animate our feminism. CRUNK Feminism …Read more »
May 5th can't come soon enough. No, I'm not super excited for Cinco de Mayo, because Lord knows I'm all set with appropriated holidays and am up for drinking margaritas any day of the year. What I can't wait for is the return of Love and Hip Hop Atlanta!!!!!! Season 3!!!!!!!!!! That supertrailer was everything! Kirk Frost ole trifling behind swabbing that little baby's cheek, when he knows good and hell well that he was the one stepping out on Rasheeda. Lil' Scrappy is back to his two-timing ways and, quite frankly, I'm just wondering who are these …Read more »
but we don't see her enough. to know she's not stronger than steel that super-human shit is made for TV but made for real life blackgirls break we matter but we don't hear ourselves enough. screams are muted by stereotypes and assumptions that swallow and misunderstand our words when they are not softly-spoken or standardized making us feel foreign in our own damn land we belong here because we belong everywhere we matter but we are not present enough. forced, always, to think ahead and defend ourselves to think back and protect ourselves blackgirls lives are fleeting taken …Read more »
Some spoilers ahead. You've been warned. Watching Scandal is a weekly ritual for me. I love to sit back on my couch, phone in hand (cause I gotta get my tweet on), and revel in the ridiculousness of this frothy primetime soap. Shoot, sometimes I bust out red wine and popcorn too. After my tweets and retweets, I go onto the Facebook and laugh and kiki with the Facebook folks about their thoughts. I even click "like" on the statuses of the Scandal haters who clown the rest of us. It's all good fun. Then I love reading recaps by …Read more »
I was a little late to the game when Beyoncé's self-titled album first dropped.  I am not an Apple user so I had to wait a week before I had access to the visual album "seen" around the world.   Except for Flawless, which has since become somewhat of a personal feminist "girl, get your life, you got this" anthem and the two songs released on YouTube in the interim (Drunk in Love and XO, and the controversies surrounding them), I was limited to the album summation of friends which varied from, "Girllllllllll…." to "I prefer the 'Get Me Bodied' Beyoncé …Read more »
Thank you to our Generous Supporters!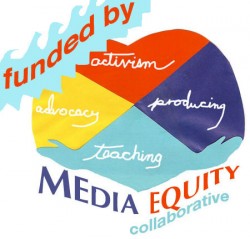 Join Us on Facebook
Blog Topics