Meet the people of the CFC

Join the CFC IRL!

Check out the latest post!
Every day we seem to get more bad news about Black women. We're ugly and can't get a date. We're fat, sick, loud, and bitchy. We're lazy, materialistic bad mothers. We don't support our communities' dreams cause we're like crabs in a barrel. Does that cover it all? Even if you're not being inundated with that nonsense, there are daily reminders that Black women, cis and trans, are literally in danger. Whether it is Sandra Bland suspiciously dying after a traffic stop, Renisha McBride getting murdered after seeking help after a car crash, or the murders of Elisha Walker, …Read more »
This evening, at the National Black Theatre in Harlem, a group of fools who have convened themselves as the Straight Black Pride Movement will be hosting a press conference to shame and antagonize Black queer people under the guise of defending the Black community. Several weeks ago they enlisted the NBT to host a Straight Black Pride Rally, but the the NBT declined to host the event after a call from the community not to do so. They are to be saluted for taking that stance. Since that time the Hotep Homophobes who have convened this foolishness have harassed …Read more »
We write today as group of over 100 black writers, readers, artists, thinkers committed to justice and intellectual inquiry. We have taken time away from our scholarship, research, teaching, activism, and other life-affirming practices to assist in smothering the fire that threatens to engulf the entire academic industry. We are wholly aware that the American surveillance and discipline of black bodies and expression extends to cyber space. This recognition has been reinforced by recent circumstances involving our colleague, Zandria F. Robinson. We write to thank Zandria for stating firmly and thoughtfully positing that blackness is a critical creative politico-cultural formation, …Read more »
  Bree Newsome is my shero. And my new favorite theorist and theologian of resistance. On Saturday, she scaled a flagpole in Columbia, South Carolina to take down the Confederate Flag, which has felt acutely offensive in the less than 14 days since a vile, misguided, millennial neoconfederate walked into Black sacred space and murdered nine of our people. I woke to the news of the massacre of nine faithful souls at Mother Emanuel AME Church on a trip abroad for work and play. Startled and devastated, I lay in bed wondering whether to wake my homegirl sleeping next to …Read more »
I grew up in rural North Carolina, lived in Florida for six years, and have spent the last six years residing in sweet home Alabama.  My relationship to the south, particularly the deep south (though North Carolina would be considered upper south), as a blackgirl is complicated.  Despite my penchant for visits to large cities, cultural enclaves and urban landscapes, I have a thing for backyards, cookouts, porches under shade trees and sweet tea (real sweet tea).  While I could do without the heavy humid heat, mosquito bites in summer, and those damn carpenter bees, the made from scratch biscuits, …Read more »
you have found yourself in each broken body each elation   your mother's scar hers and hers and you. Bettina Judd, "How To Measure Pain II" As a kid I often wondered at the full meaning of the phrase "my nerves are bad." Sure, I'd heard, "You're getting on my nerves" or "You on my last nerve" more than once—my mother was always talking about her nerves in relation to how quickly I washed dishes or put away my clothes. I was perhaps even "tap dancing on her nerves," but I digress. Having "bad nerves" was more puzzling …Read more »
Unlike many of my homegirls, my love with basketball goes far beyond the 2000 film featuring Sanaa Lathan and Omar Epps. While I have never been able to play worth a damn (I'm an artist, not an athlete), my mama and older sister were basketball stars in our small town (my sister famously played on the boy's team when we were in middle school, and gave them all they could handle). Work, life, bills and responsibilities (and the fact that I have not been fully wed to a professional team since the 90's Bulls), I am generally disconnected from the …Read more »
If you let the news tell it, Black folks are rampaging all across the United States for no reason at all. Just looting and bashing police cars and making indulgent, extravagant messes across major urban areas when they should be at home getting their children fathers or learning how to not speak Ebonics. Or something like that. Yes, many Black folk are righteously indignant about the fact that #Every28Hours a Black person is killed by some sort of law enforcement or vigilante. Every day or so a Black person gets their spine smashed while cuffed in a paddywagon, or gets …Read more »
I planned to write a blog about the unconscionable inconsolable injustice that is plaguing the black community right now.  I was going to write about how black lives matter (always have, always will), how condemning black folk for hurting, and calling them animals and savages for being treated like animals and savages, is just that bullshit disguised as being deep, and how the protests in Baltimore following Freddie Gray's death and funeral, while still waiting for explicit details on why the hell he died, is just and justified–but as I search for words they feel overly familiar.  Like so many …Read more »
We at the CFC believe that our work crosses issues and borders. We believe that transnational feminist solidarity is a key element of feminist praxis for those of us who live in the US. We have much to learn from and share with feminist thinker and organizers from around the world. Over the month of April, to commemorate the first ever Dalit History Month, we will be sharing with you a series of posts to raise awareness about the history and organizing done by the Dalit community, in India and abroad. In coming weeks we will be sharing Dalit feminist …Read more »
Thank you to our Generous Supporters!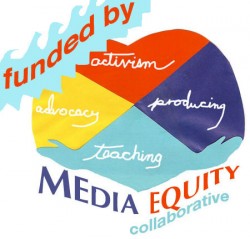 Join Us on Facebook
Email Subscription
Blog Topics