Meet the people of the CFC

Join the CFC IRL!

Check out the latest post!
She has a substance abuse issue, she has anxiety disorder, she had an abortion during the semester (did not tell parents), she experienced sexual abuse by older female family members, she experienced being homeless (on her on) before coming to college, she is escaping a dangerous neighborhood and has lost several friends to gun violence, she has been on anti-depressant medication, she experienced physical abuse by her father, she is having major financial trouble, he is struggling and caring for his mother, he has gone without meals and shelter during college, she has struggled with peers pressuring her about weight, …Read more »
If you've been looking at my posts lately, I've clearly been on a kick of interviewing people who are creating work in the world that inspires me. The latest installment comes from multimedia maven Katina Parker about her project Truth. Be. Told. that highlights Queer Black Visionaries and their work in the world. Let's take a look! Oh and full disclosure, I'm honored to be in the number! 1. What is Truth. Be. Told.? Truth. Be. Told. is an episodic TV series documenting the lives of Queer Black Visionaries. Each half-hour episode features an intimate conversation with a noteworthy interviewee …Read more »
When I was working on my Ph.D., I swore that I would not be one of those people who tripped every time someone didn't greet them with the proper title… As a first generation college student I was not aware, during my undergraduate years, that most of my professors had a Ph.D. (or even what a Ph.D. was, or what that meant) so it was off-putting when I would be chastised for not saying Dr. ____.  At the time, when I referred to a professor as Ms. or Mr. instead of Dr., it was not because I was trying to …Read more »
  After this latest week of utter shamtastery in Hip Hop, the words of the late great Aaliyah resonate now more than ever: We need a resolution; there is so much confusion. Rick Ross thinks that drugging a woman and raping her isn't rape, but rather a case of misunderstanding. FOH Talib Kweli thinks that the first responsibility that women in Hip Hop have to men in Hip Hop is to love to them. Despite his alleged support for Frank Ocean, Busta Rhymes remains an unrepentant and violent homophobe. From my armchair therapist's seat, I want to ask what Busta …Read more »
When I wrote my open letter to Quvenzhané Wallis, I began with a quote from Warsan Shire, a brilliant poet and writer who spoke the truth of giving your daughters difficult names. The equally amazing Jessica Solomon, a part of the Live Unchained organization, reached out with their intent to celebrate Warsan and other Black women creatives through an event in DC. I am excited to share my interview with Kathryn Buford, one of the many magical folks behind Live Unchained. Enjoy! 1. What is Live Unchained? We're an arts media and events organization that features works by and showcasing women across the …Read more »
One of the perks of writing for the CFC is I get to shed light on projects that excite me. Dear Universe is one such project and it comes from my dear friend Yolo Akili. We had the opportunity to talk about his unique book and how it pushes the boundaries of traditional self-help and New age genres. Enjoy! 1. What made you want to write a book with this format of affirmations? My love of affirmation books made me want to put it in this format. I grew up reading books by Iyanla Vanzant, Susan Taylor, Wayne Dyer, Pema …Read more »
A Guest Post by Sean Saifa Wall On March 26th, 2013 in Sapele, the Delta State of Nigeria, Pastor Henry Enuta was physically stripped and humiliated in public because he is an intersex person.  According to news reports, he was almost killed by a lynch mob before being taken into custody by police.  Most of the headlines covering this story grossly refer to Mr. Enuta as a "hermaphrodite" because he has genitals that are characteristically male and female.  To sensationalize this story and humiliate Mr. Enuta even more, media outlets have published pictures of him bare chested and with torn …Read more »
Guest Post by Regina N. Bradley at Red Clay Scholar     While listening to Beyonce's latest single "Bow Down/I Been On" an eyebrow raised in amusement along with a low "woooooord?" I couldn't believe that Beyonce, Mrs. "Girls-Run-the-World" was talking to bitches and – gasp! – demanding they bow down. But it wasn't Bey's emphatic singing and ad libs that caught my attention. It was the track itself. The track, in all its "H-town vicious" glory, that briefly pulled Beyonce back south off her global stage. I contextualize Beyonce as a dichotomy of grit and grace, two polarized representations of …Read more »
 **Trigger warning for violence** I've been trying to wrap my mind around the situation with Kimani Gray, but it just doesn't make sense. I mean, considering the unceasing frequency of U.S. American police brutality, the story is "simple" enough. Ten days ago, sixteen-year-old Kimani, known as KiKi to his loved ones, was out late, returning from a gathering. While out in East Flatbush, Brooklyn, Kimani and his friends were approached by two men, apparently plainclothes undercover police officers with records of brutality and excessive force, who sidled up in an unmarked van. While those close to Kimani claim the …Read more »
One of the most controversial posts we've ever had here at the blog was called Single, Saved, and Sexin': The Gospel of Getting Your Freak On. In that piece, over two years ago, I argued: Sex is a form of creative power. And it is in the literal fact of its creative aspects that we feel alive, fully human, and connected. I think God wants nothing less than this for us, and that requires regular, intimate connections of bodies, or at the very least a very regular, intentional and unapologetic intimate connection with our own body.   So sex is …Read more »
Thank you to our Generous Supporters!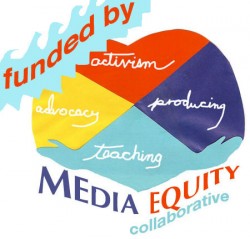 Join Us on Facebook
Blog Topics