Meet the people of the CFC

Join the CFC IRL!

Check out the latest post!
Hopefully, you have been following the trial of Theodore Wafer, a Michigan man, who killed 19 year old Renisha McBride last fall when she came to his door in the early morning hours after a car accident begging for help. He shot and killed her through a locked door, because he claims he felt afraid. Local residents in Detroit, marched and rallied on Renisha's behalf and ensured her killer was brought to trial. But there has been no national outrage of the sort we saw last year with Trayvon Martin and Jordan Davis. Wafer's attorney has attempted to prove …Read more »
*Trigger Warning: This article contains material addressing rape, gender based violence, and mutilation.* Hello Everyone, I'm Judith and I'm currently an intern here at CFC.  I'm a student at Agnes Scott College double majoring in Women's Studies and Political Science. Outside of my academic interest, I make zines and ponder feminist theory.  From the moment I watched Tomb Raider; I have been a fan of Angelina Jolie. When I first heard word of the film Maleficent, a remake of Sleeping Beauty, the idea of Angelina, draped in black, casting spells on people sparked my interest. Before I went to the …Read more »
It has been almost three years since we learned the name Amber Cole, a fourteen year old blackgirl who was secretly recorded while performing fellatio on a former boyfriend.  Images and taunts spread quickly as the video went viral and commentary about Amber's agency, privacy and sexuality sparked controversy across the interwebs.  There was slut-shaming, blaming, and judgment of Amber and her family (especially her mother) with little mention of the three boys involved (the boy receiving oral sex, the boy recording it on his phone, and a third who watched in the background).  In my gender class we discussed …Read more »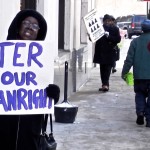 Growing up in the 80s and 90s, I mistakenly thought that environmentalism was something simply to do with saving the rainforest and the ozone layer. "Environment" was a fancy word for places far away from the working class former factory town where I lived. Certainly, "saving the environment" was important for all of us, but it was hard to think about forests and the ozone while living next to a crack house and being battered by Reaganomics. I did not learn until I was much older and formally learning about Black feminism in a classroom that environmental justice was inextricably …Read more »
Yesterday, while we lamented the SCOTUS decision to exempt Hobby Lobby and other Corporations-cum-People from paying for birth control because it violates their religious freedom, I learned that 30 Black women released a signed letter offering their support for the President's My Brother's Keeper initiative.  This letter from women like former Atlanta mayor Shirley Franklin and Rev. Bernice King, daughter of Martin Luther King, Jr., comes on the heels of two major letters from the African American Policy Forum, one from a group of 200 Black men asking for the inclusion of women and girls in My Brother's Keeper …Read more »
Dear Octavia, Yesterday, it was your birthday. Happy birthday, dear! I've been missing you a lot and thinking about you a lot lately, especially since there's a newly discovered crop of your short stories. I feel like that was a gift for all of us. Your work has continually been a gift to me and, though you have transitioned to being an ancestor, I want share my appreciation for you life and your work. I've been a fan of science fiction and fantasy since I could read. Reading about lords and ladies, outer space, and other fantastical things were …Read more »
Sometime between now and July 4th, the Supreme Court is set to rule on two cases that will affect our access to birth control, Sebelius v. Hobby Lobby Stores, Inc. and Conestoga Wood Specialties v. Sebelius. In both these cases for-profit companies are using the Religious Freedom Restoration Act (RFRA) to challenge the Affordable Care Act's (ACA) guarantee that health insurance plans include coverage of contraceptives. Since the ACA policy went into effect, 24 million more prescriptions for oral contraceptives were filled with no co-pay in 2013 than in 2012 and has saved women $483 million in out-of-pocket costs for …Read more »
I grew up in a small town in North Carolina where my sister had a basketball goal connected to a tree and learned how to strategically run around the stumps to avoid falling.  She also learned to perfect her jump shot through a conspicuous tree limb and branches that blocked her view like the outstretched arm of an opponent.  She got pretty good and in middle school when there weren't enough girls to form a girls' basketball team, she was one of two girls who played on the boys' team (as a starter).  She got that from our mother.  Her …Read more »
I'm a feminist who believes in God. Raised Christian, I still attend church.  But what I am not is a person who will willingly check her brain, political convictions, or academic training at the door in order to enter the house of God or to participate in a community of faith. Express homophobic views, tell me that God requires me to let a man rule my house because I have a vagina, or spout a prosperity theology premised on the idea that poor folks are poor because they lack faith, and you are likely to see me get up and …Read more »
"If growing up is painful for the Southern Black girl, being aware of her displacement is the rust on the razor that threatens the throat.  It is an unnecessary insult."   -Maya Angelou, I Know Why The Caged Bird Sings If you were ever blessed to be in the same room with her, you knew she was magic.  And when she spoke the room stood still, held breath, knees touching knees, eyes begging for silence to keep from missing even a whisper of her words, beckoning attitude, calm, wisdom and brilliance all at once. Her words were generous gifts she shared …Read more »
Thank you to our Generous Supporters!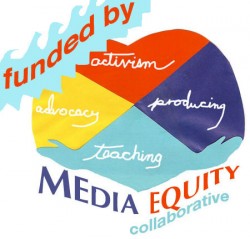 Join Us on Facebook
Blog Topics