Meet the people of the CFC

Join the CFC IRL!

Check out the latest post!
Now that our days of wearing linen pants and rocking open-toed shoes are drawing to a close, we at the CFC have been thinking about the stuff we most enjoyed about this wild, wonderful, and weird summer. What follows is a short list of some of our CFs' favorite things from this summer—from films, to music, web series, and more—that you can find on the web and in the world. Check it out!  From Crunkadelic: Music I've been loving Alice Smith since her 2006 debut album, For Lovers, Dreamers, and Me.  Alice released her sophomore album She earlier this year …Read more »
What do twerking and Hurricane Katrina have to do with each other? Absolutely everything. I know that y'all have been inundated with discussions of twerking since Miley's unfortunate, insidious, and downright bad performance at the VMA's earlier this week. There have been some really great pieces about all that is wrong with her performance here and here. So I will not retread this ground. But when I woke up this morning to discover that the word "twerk" is now being added to the Oxford English Dictionary, I felt some type of way. I felt the same type of way years …Read more »
As a close-enough-to 80's baby I knew Raven Symoné  as adorable Olivia on The Cosby Show.  She was like the new Rudy, a yellow skinned toddler beauty to share banter and cute humor with Cliff once his fictional offspring were too old to pull it off.  By the time Symoné emerged the star of her own show on Disney Channel, I was too old to pay attention and too distracted to be a fan.  Truth be told Raven Symoné has not been on my radar for years, despite her occasional appearance in media for critiques on everything from her weight …Read more »
Dear Readers, We have been moving through a season of transition here at the CFC. We are choosing to be transparent with you, our community of readers, about these transitions because we are accountable to you, not only for what we say publicly but for the integrity that undergirds our message. Some members have formally decided to leave the collective. Many of you read Moya's farewell post last week. The CFC simply would not be the group or entity it is without the labor of love that Moya provided for the past three years, and we are deeply grateful for …Read more »
In the end, we will remember not the words of our enemies, but the silence of our friends. – Martin Luther King Jr. One of my main growing edges as a person is being a recovering people pleaser. Blame it on being an only child, a lonely extrovert without lots of peers to play with, a quirky black girl in a mostly white world growing up, a Gemini with a penchant for being a chameleon who can adapt to any situation… I used to put other people's feelings and needs before my own. That shit sucked! I ended up doing …Read more »
I refuse to cede this summer to cruelty. I have rubbed the roof of my mouth raw with pomegranate hard candies. I have learned how to take rapid-fire selfies at flattering angles. Underwhelmed by artisanal popsicles, politics and my own work ethic, I have brooded. At my best I have ridden the 2 train through the Bronx singing the "The Facts of Life" theme song with a little girl who sidled next to me at Penn Station and rested her head on my shoulder as I reread The Bluest Eye. And then I found my way back home to Harlem. …Read more »
He distinctly remembers, some decade or so ago – much younger, more rigid and sanctimonious then – saying, "we do not want them to think we accept their sin." New Spirit of Penn, the University of Pennsylvania's gospel choir – but what was really, in his mind at least, his choir in the way he tried to own and control, in the way he tried to posture and preach – was asked to sing at the annual QPenn celebration that year (2001). Though there were rumors and a bit of concrete reasoning as to why he was likely a closet …Read more »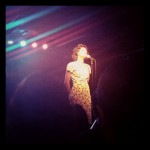 It's been a rough past few weeks, hasn't it? Between the SCOTUS rulings, Zimmerman trial, another recent discovery of a serial killer who has targeted Black women, and the general tomfoolery of white supremacy experienced on a daily basis, it seems like we can't catch a break. Certainly, it's never easy to be a person of color, but it has felt, at least to me, particularly egregious recently.  We have a lot of work to do to get free and stay free, but in the meantime I'm really concerned about how we love (on) ourselves and each other—because the business …Read more »
I am still angry that Trayvon Martin's murderer is a free man. I know many of you are still reeling, too, and that you share my sense of despair and helplessness. Every time I see George Zimmerman's defense team, Mark O'Mara and Don West, give another interview and brazenly suggest that it is Zimmerman who is the victim, Zimmerman who is in danger, Zimmerman who was unfairly racially targeted, I alternate between wanting to throw something at the tv and wanting to summon all my evangelical roots to call down the fire and brimstone of an Old Testament God who …Read more »
These days, it's hard to read something in regards to feminist activism without hearing the phrase "war on women." Despite important and sharp critiques regarding the limitations of the phrase, it continues to hold cache as a means to characterize the depth and fortitude of the conservative legislative attack on women's reproductive rights. This attack, as characterized by many organizations that fight for access to reproductive rights, includes a full out state-based legislative strategy to restrict access to abortion via attacks on Medicaid coverage, earlier bans, mandatory ultrasounds, forced waiting periods, "fetal pain" bills, impossible physician and hospital requirements, mandatory parental …Read more »
Thank you to our Generous Supporters!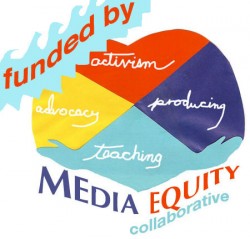 Join Us on Facebook
Blog Topics