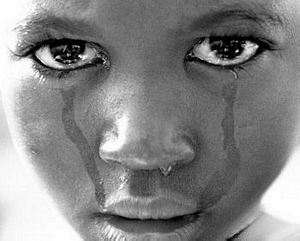 The first time I decided I wanted to die it was because I felt the weight of so much sadness
blues as deep as navy mixed with black
I was too black to be happy
Too black to be pretty
Too black to be worth anything
I convinced myself no one would care if I was gone
The second time I collected prescription pills in a cloth pocketbook I hid underneath the bathroom sink
behind Mama's sponge rollers and fingernail polish
The third time I pulled grandma's gun from under her mattress
and stared at it for hours
The fourth time I wrote a note
chronicling my pain and the names of people who made it worse by making me feel dead already
The fifth time I swallowed 23 pills and waited
when I woke up I felt like a failure
Nobody knew because I saved my tears for the middle of the night when no one could hear me cry
as quiet as I could
swallowed sobs heavy like hiccups in my chest
Nobody knew because I was good at imitating joy, I knew what it looked like, just not what it felt like
Nobody knew why I felt my blues so deep Billie Holliday couldn't climb out
My wished-for death was a secret and desperate plea disguised as nightly prayer
My death, I imagined, would be a relief from the weight of pain
passed on to me like an unwanted inheritance
My life felt like a cruel symphony of disappointment and hopelessness on repeat
I wanted it to stop
This notion to die would stay with me most of my life and only recently, in the past five years, have I learned how to fully resist it.  How to live wide awake.  How to not want to die.
It meant not allowing other people to dictate my happiness
or my sorrow
It meant making my circle smaller and more discreet
It meant learning to love myself on purpose and with full consciousness
It meant feeling all of my feelings
and not doing the emotional work of others
It also meant paying attention to how people treat me
and kickin' them to the curb before they can do damage to my psyche
It meant never internalizing my insecurities
& honoring my frailties
It meant learning I am worthy of respect, love and security
& that everything about me is a gift
And if folk miss that
that's their loss to live with
It meant looking myself in the eye, in the mirror, every single day
and knowing that I am the shit
dreams are made of
alla that
&
all the times I have been overlooked, messed with, laughed at, ignored, dismissed, missed, passed by, fucked over, fucked with, lied to, left for dead
was an inexplicable misstep on the part of the other person
it was never about me
so when sadness comes
and it does come
like an unwelcome visitor
or lover I no longer desire
I sit with it a while
& we talk about old times
over wine or water
while I collect my tears in open hands
but there is no room
in my house
or my heart
for sadness to take off its shoes, get comfortable, or overstay its welcome
I won't let sadness move in
because I have moved on
"& this is for colored girls who have considered suicide/but are movin to the ends of their own rainbows" -Ntozake Shange
Today is World Suicide Prevention Day.  Because of cultural requirements, strongblackwoman myths and the stigma of mental illness black women (and black folk more generally) are sometimes overlooked as potential victims of depression or self-harm.  This is a dangerous myth.  We are not unbreakable.  The black suicide rate has been high enough in recent years to claim one African-American every 4.5 hours.  If you or someone you know is in crisis, please get help.  Call 1-800-273-TALK or seek help and resources here and here.  Suicide is 100% preventable.